Shared Education 2017-18
This year we started our very exciting Shared Education programme with St. Ronan's Primary in Newry. This programme is funded by PEACE N.I. and in this initial year, 6 classes (P.1TM, P.1SM, P.2W, P.4S, P.6T and P.7R) are involved with a view to all classes being involved in the next academic year.
A programme of learning and activities has been planned by the teachers from both schools with Numeracy and ICT being our focus for developing new skills and enjoying new experiences together. Throughout the second and third term the classes plan meet seven times to work collaboratively to develop shared education experiences and their skills in ICT and Numeracy. So far we have all really enjoyed the opportunity to visit each other's schools and to share ideas and develop friendships. St. Ronan's staff and pupils are a pleasure to work with and always make us feel very welcome.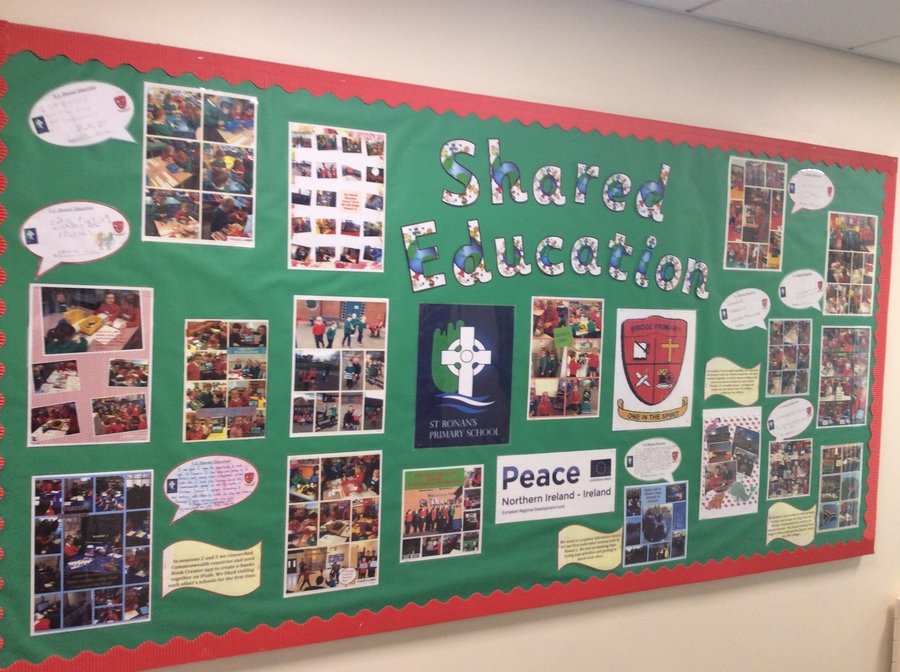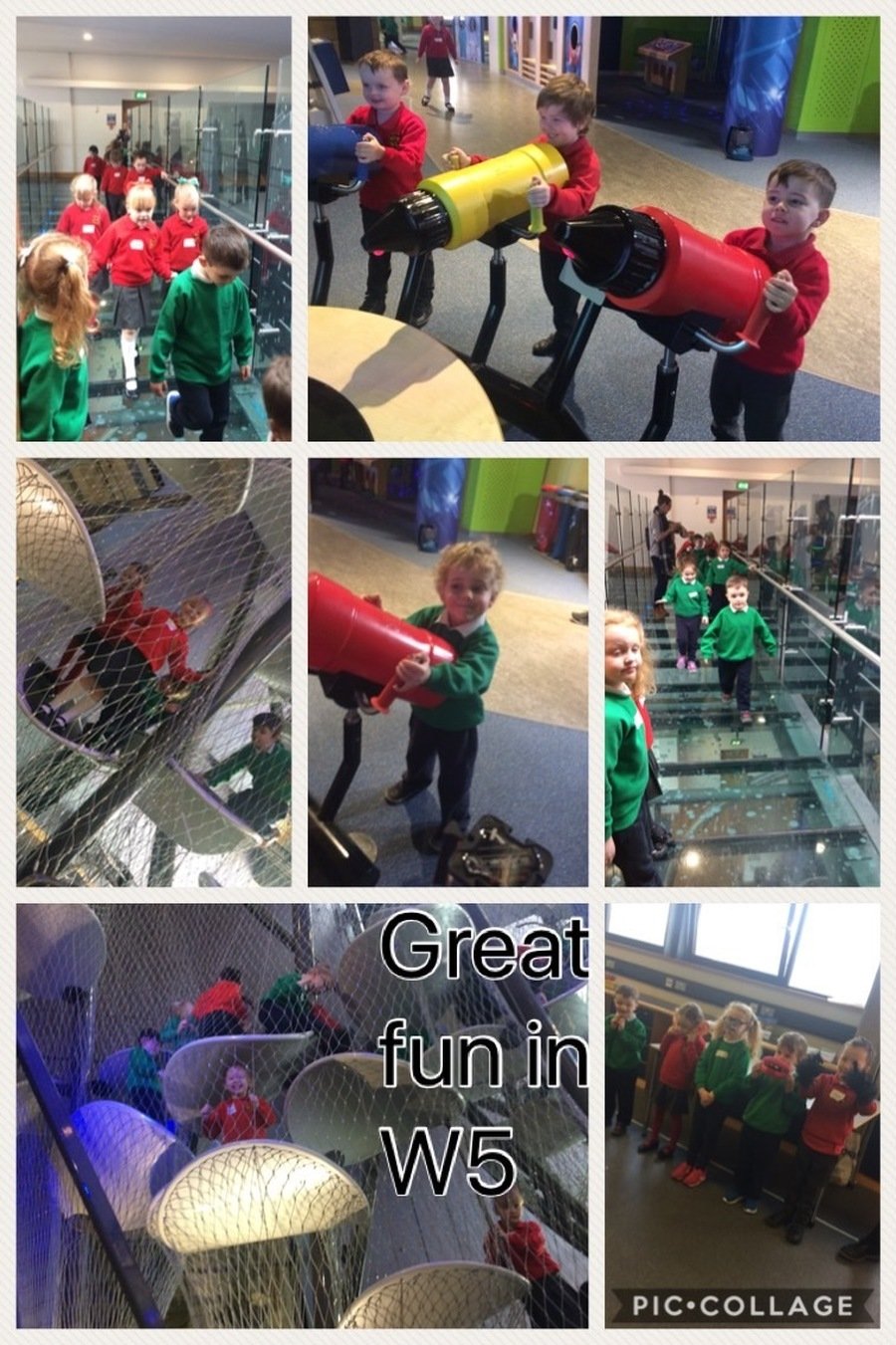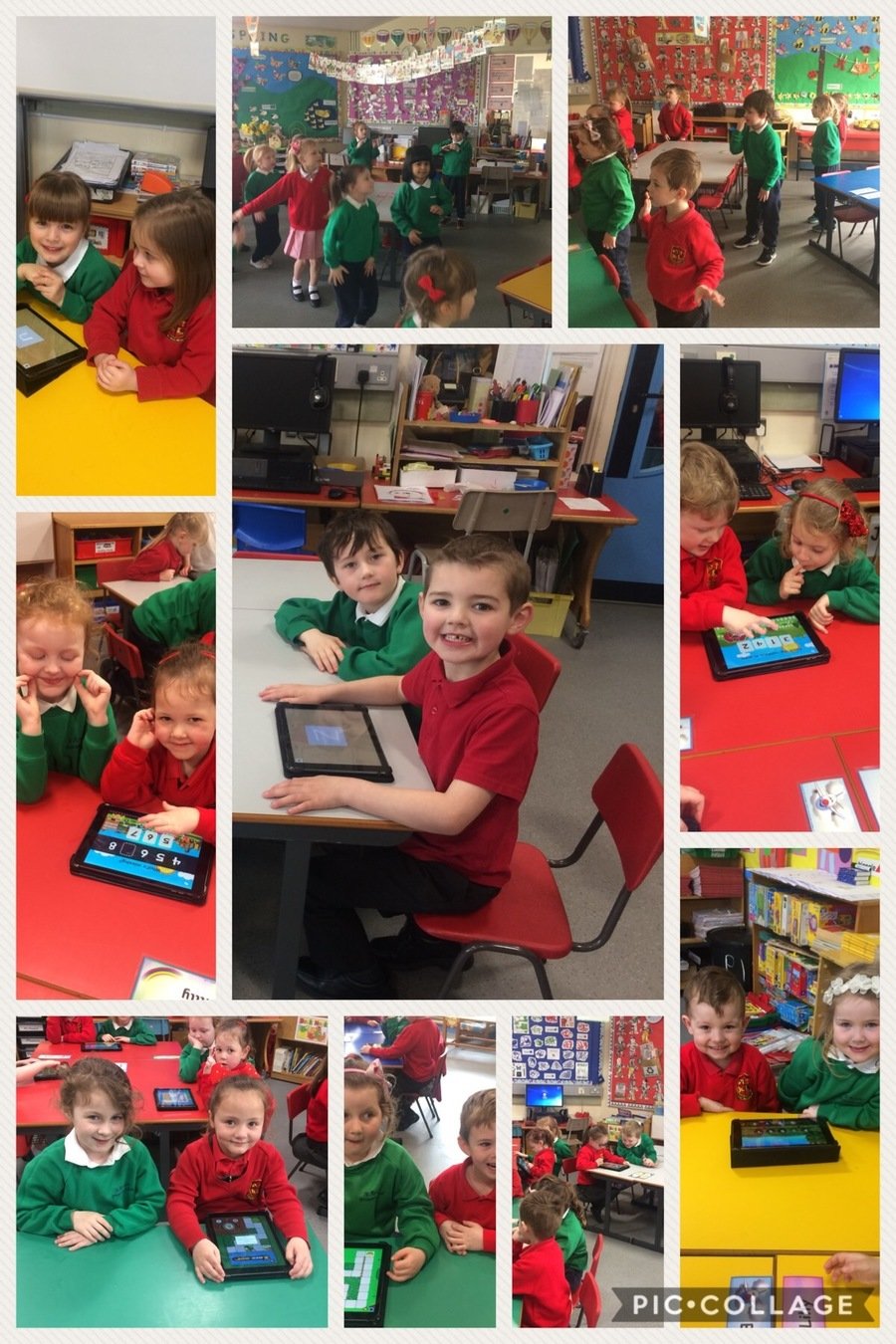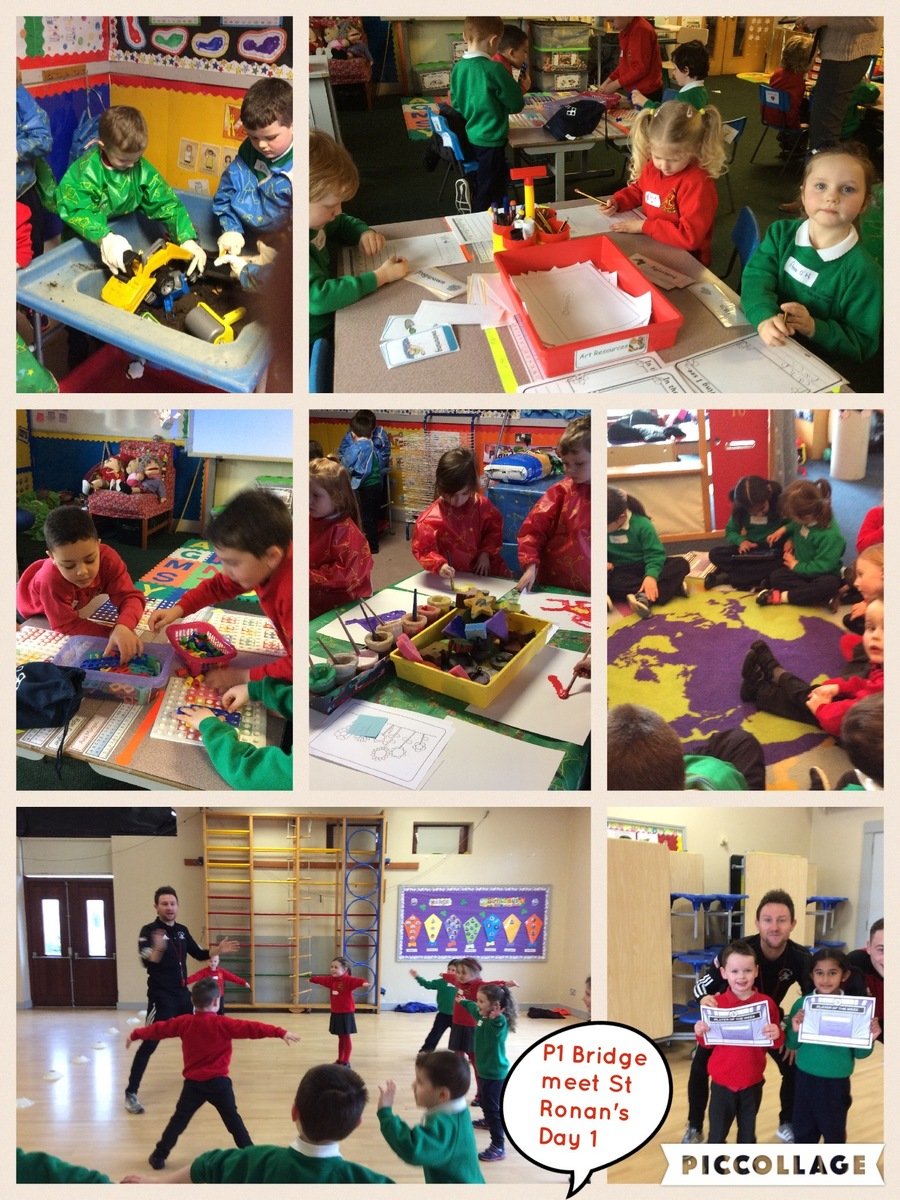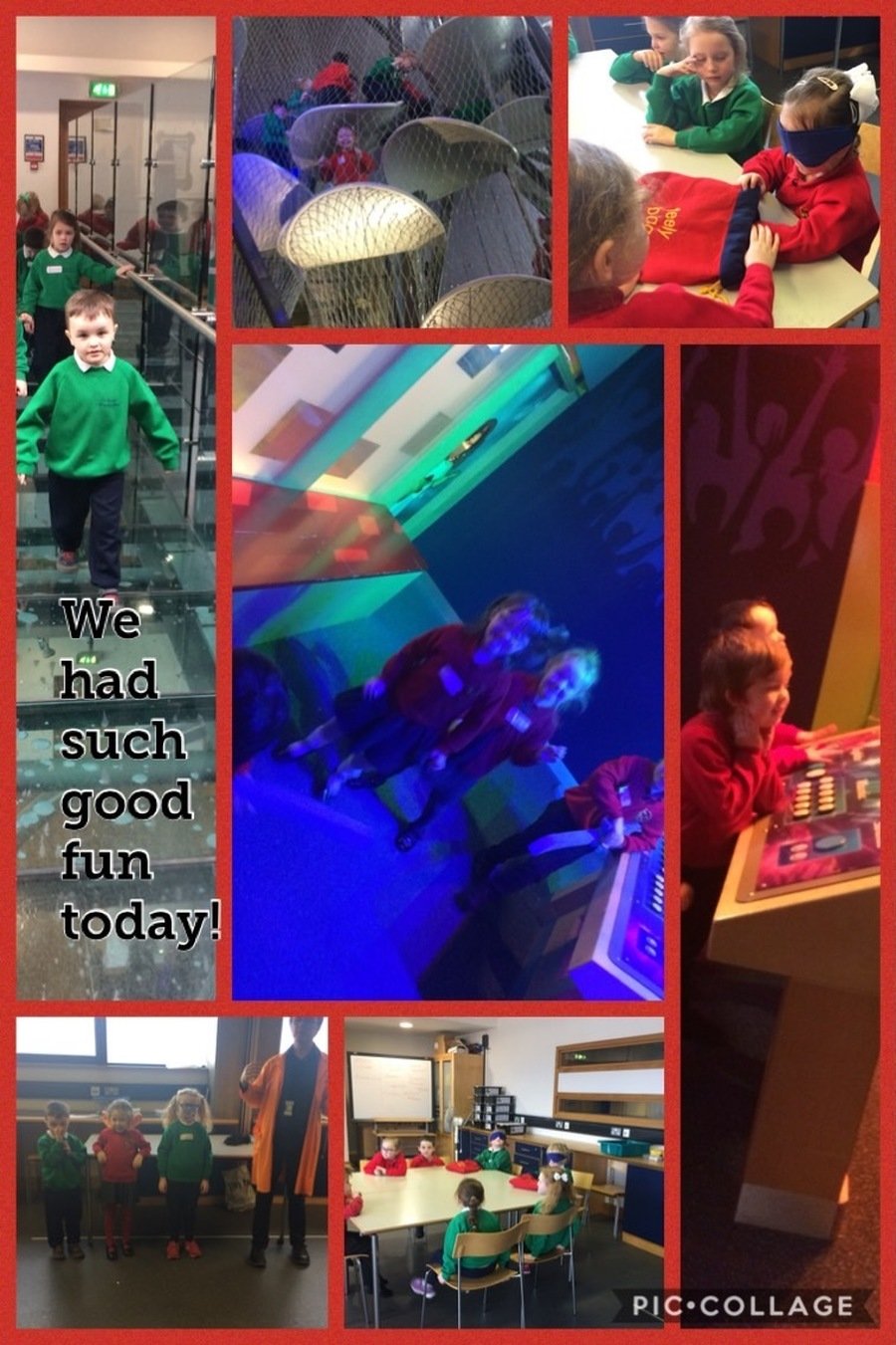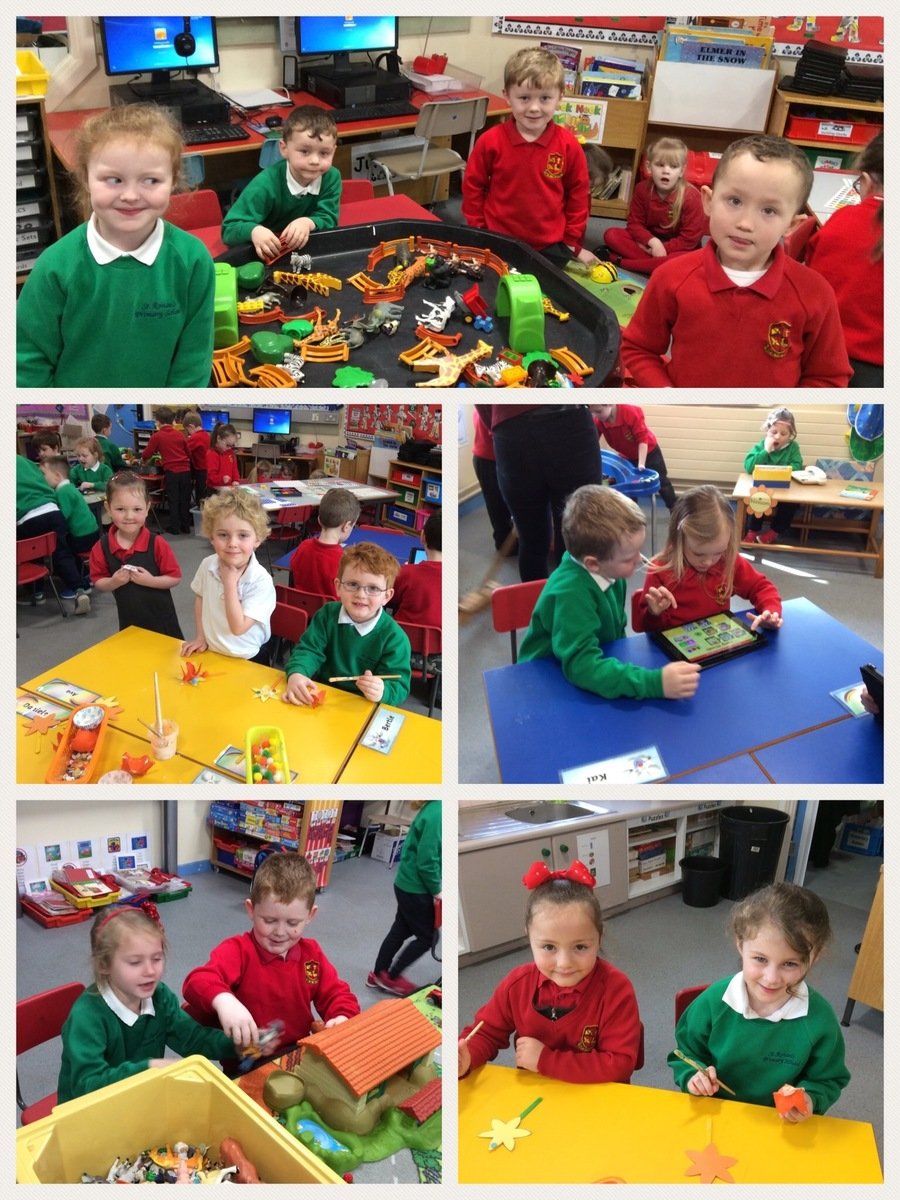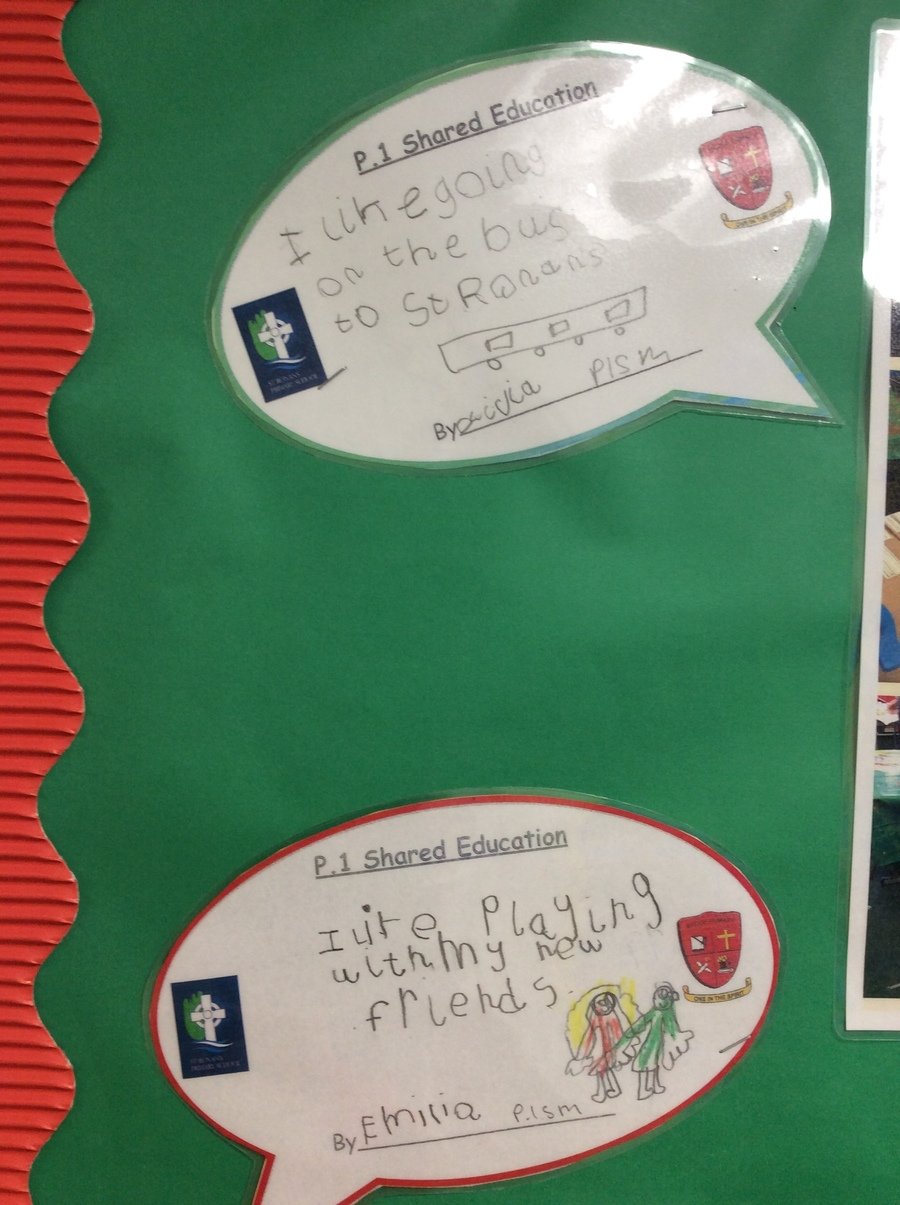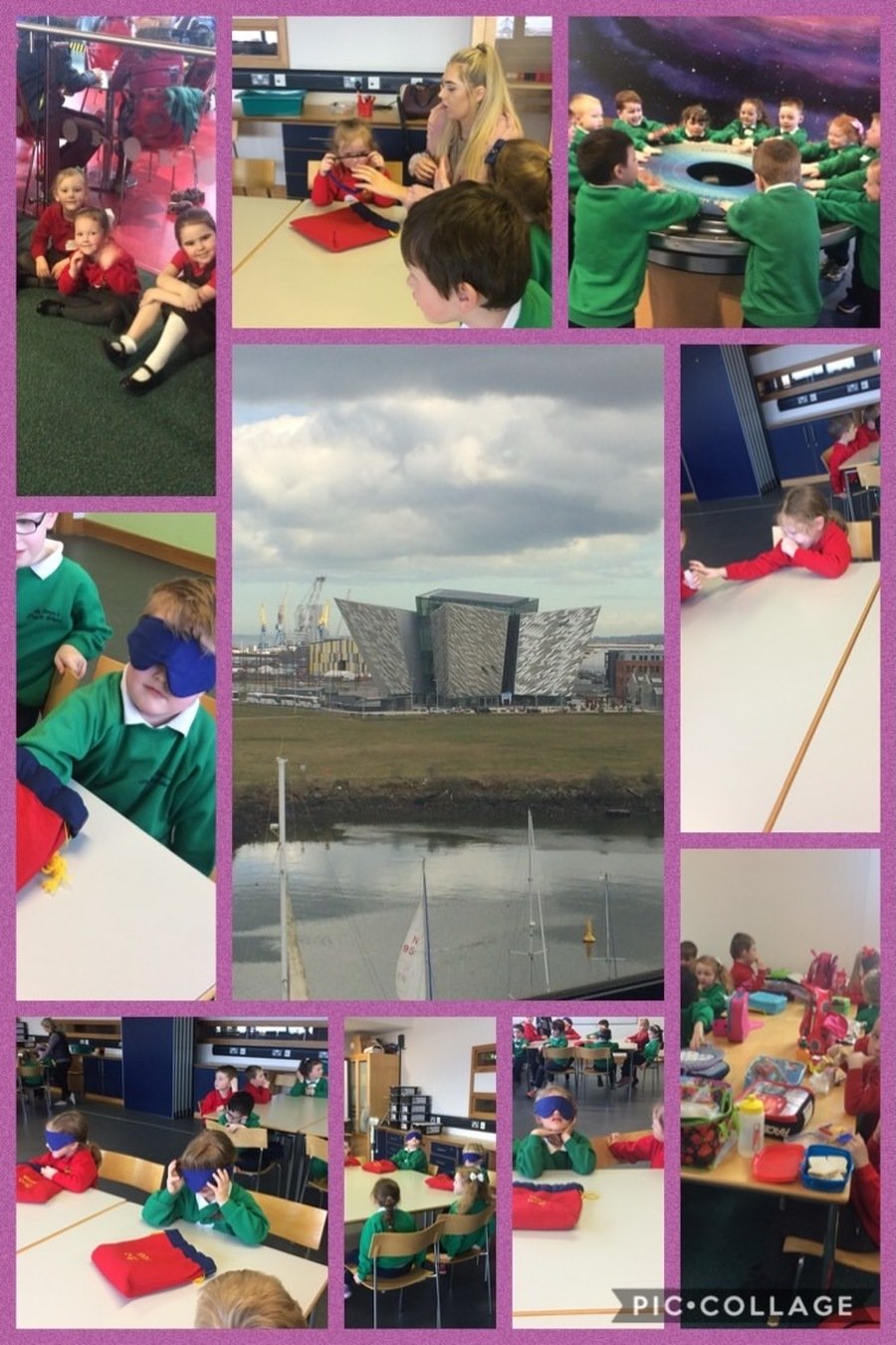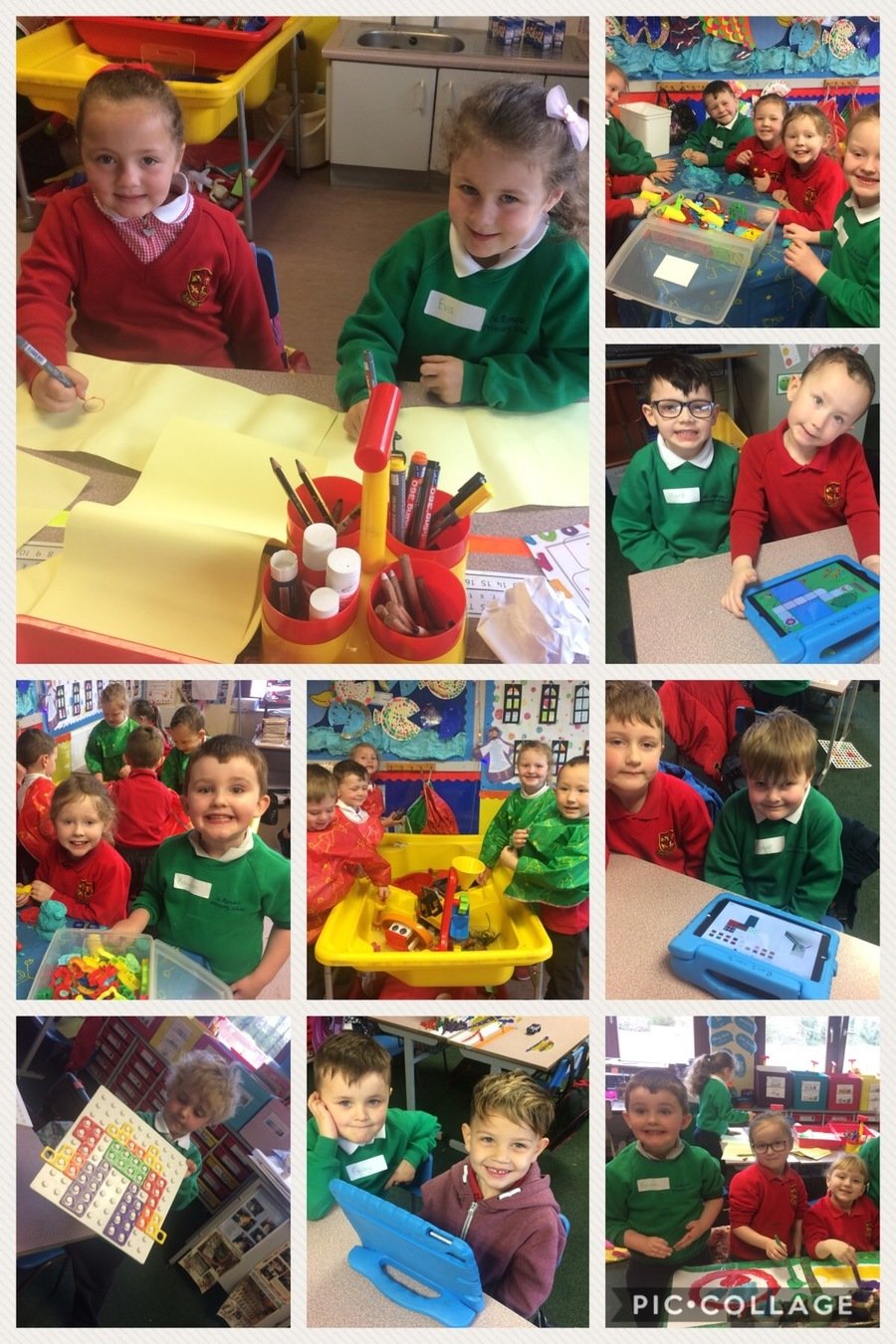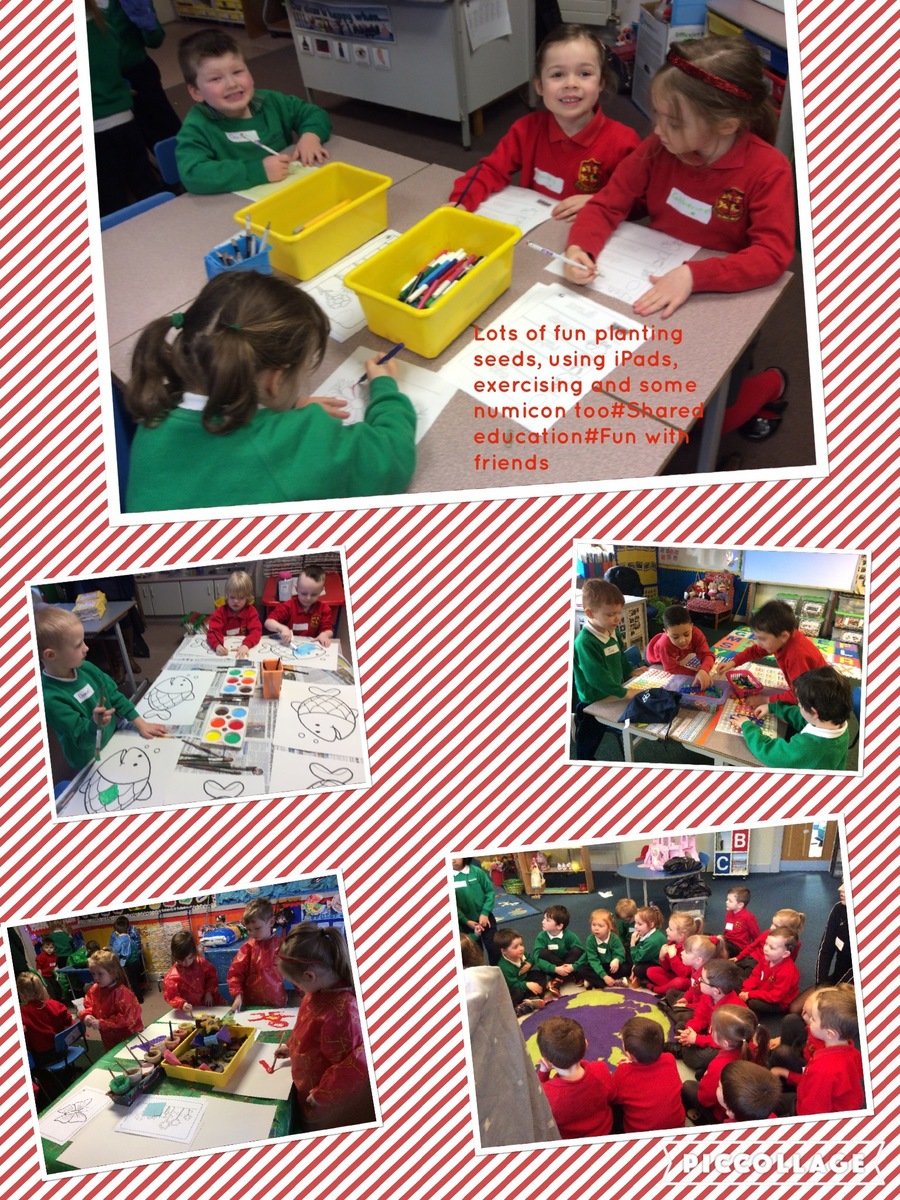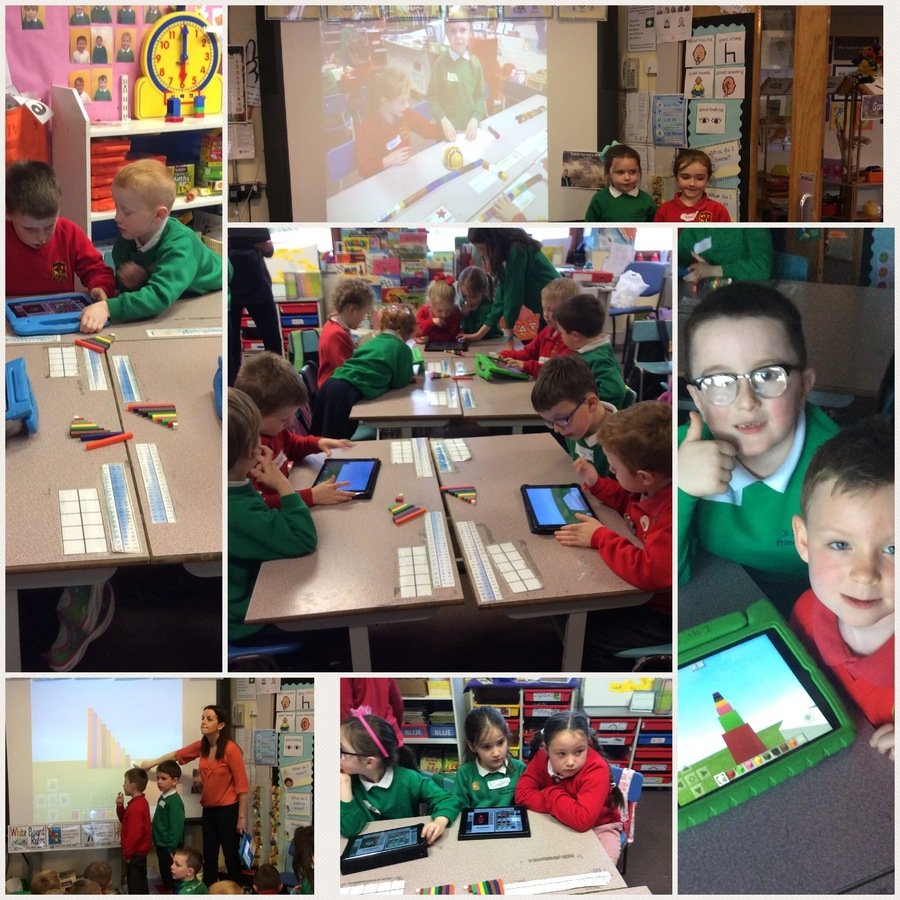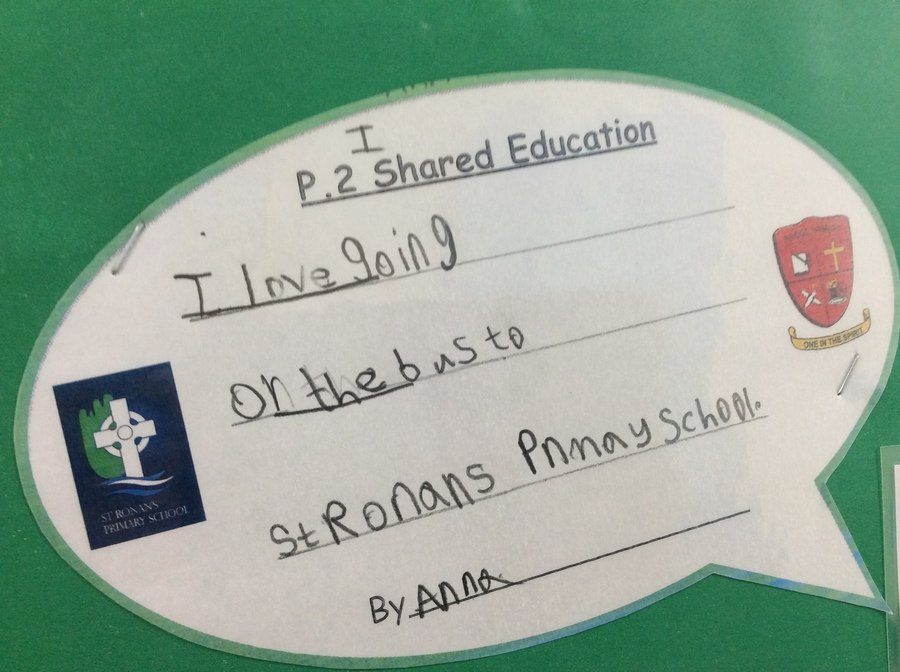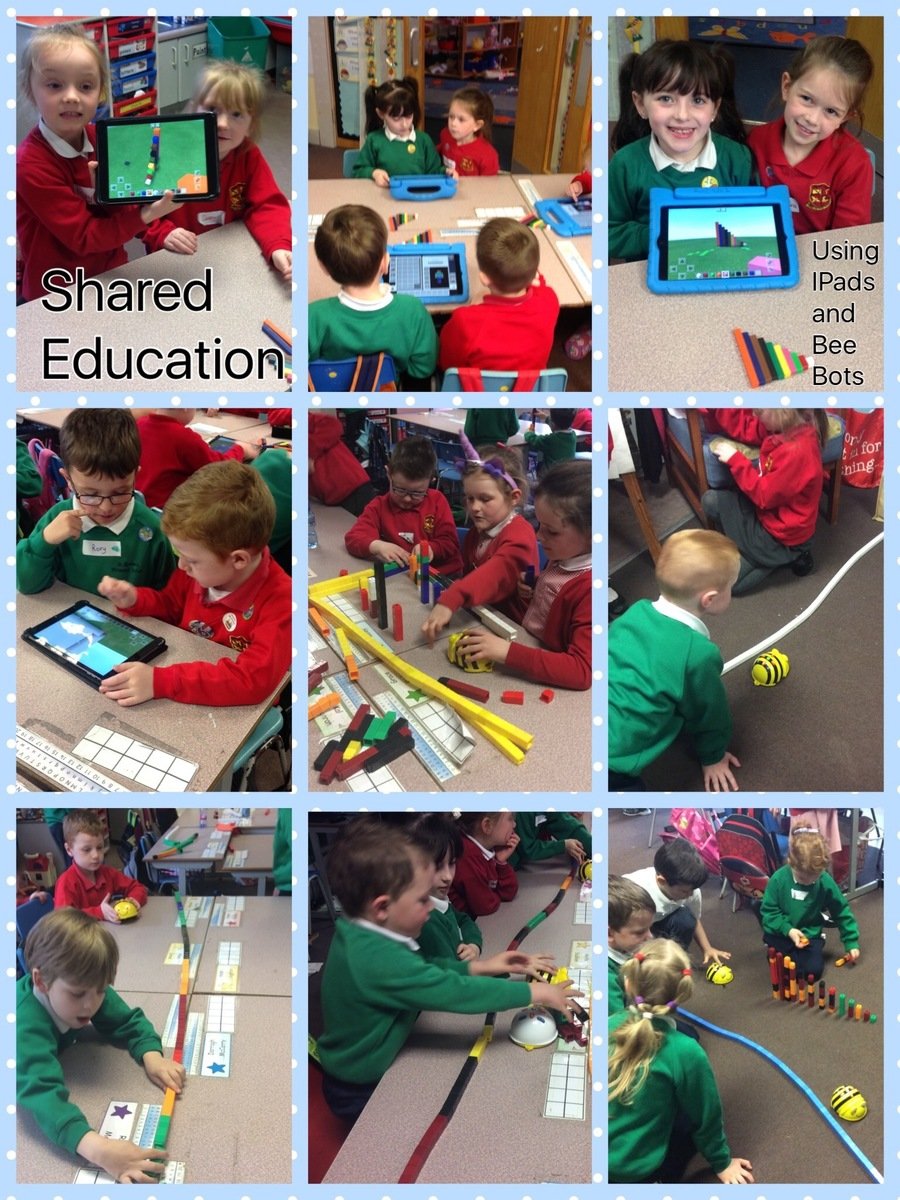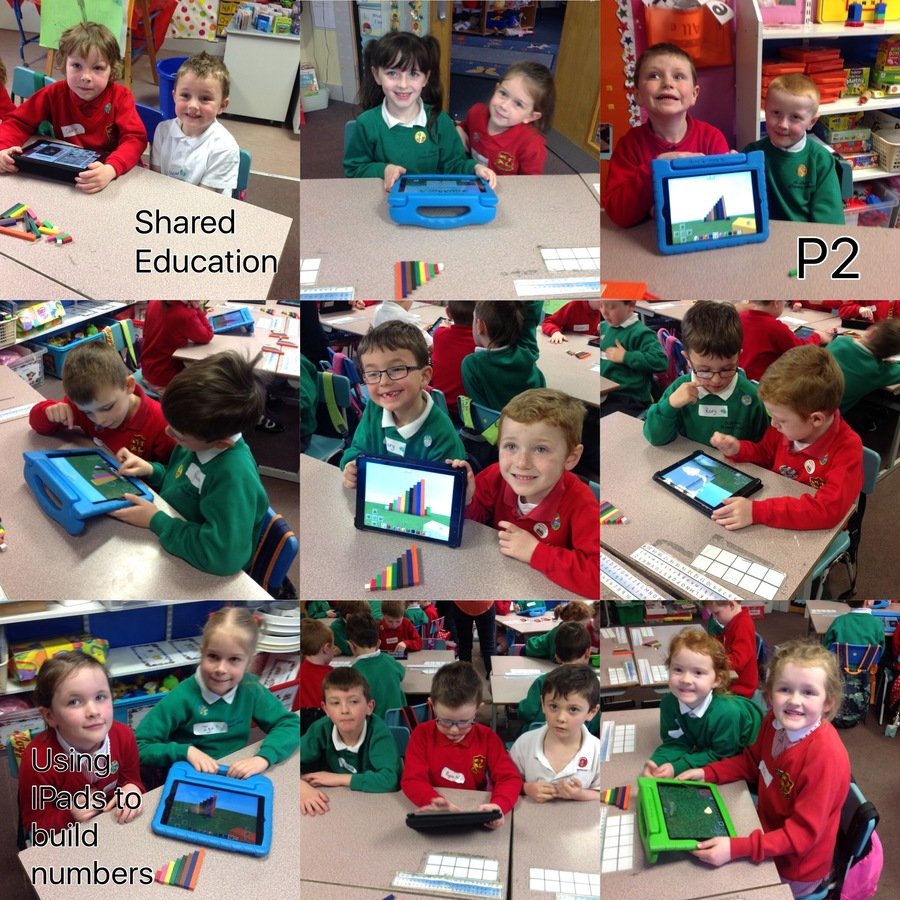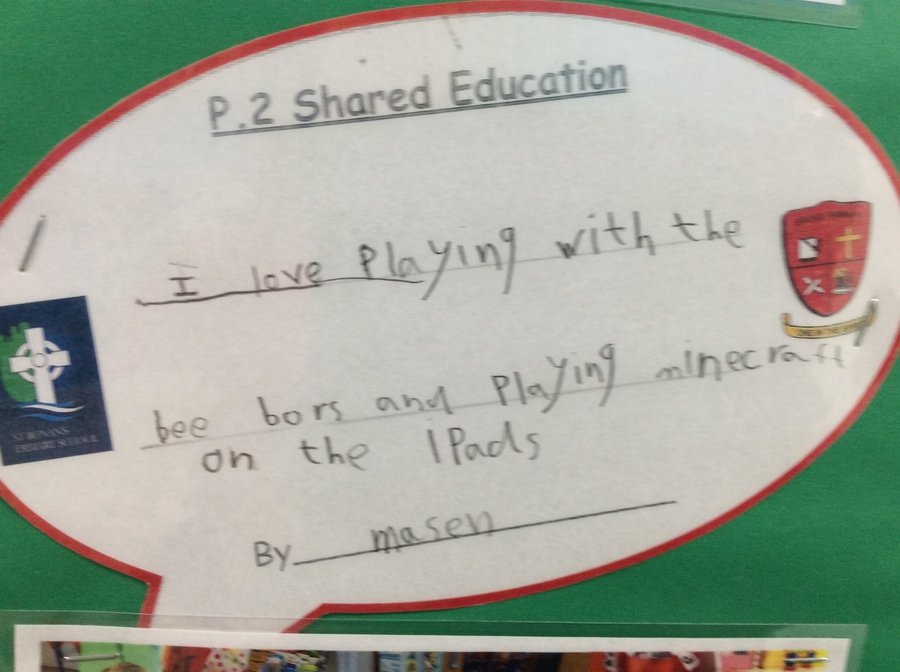 P.4S, P.6T and P.7R chose the Commonwealth Games as the theme of our project. We worked with St. Ronan's to research some Commonwealth countries and find out about some of their athletes. We created e-books using the Book Creator app on the iPad and even used Green Screen app to take photos of ourselves with landmarks or athletes as backgrounds.
In you next session we used Minecraft to plan out and create the flags of our chosen countries. Some of the flags were rather tricky and we had to problem solve and work out how to create diagonal lines and stars. Next we researched the types of houses found in our countries and we worked in pairs to build a typical house in Minecraft. Many of us opted for a 'grand design' of a wealthy house as we wanted to create a 'dream' home.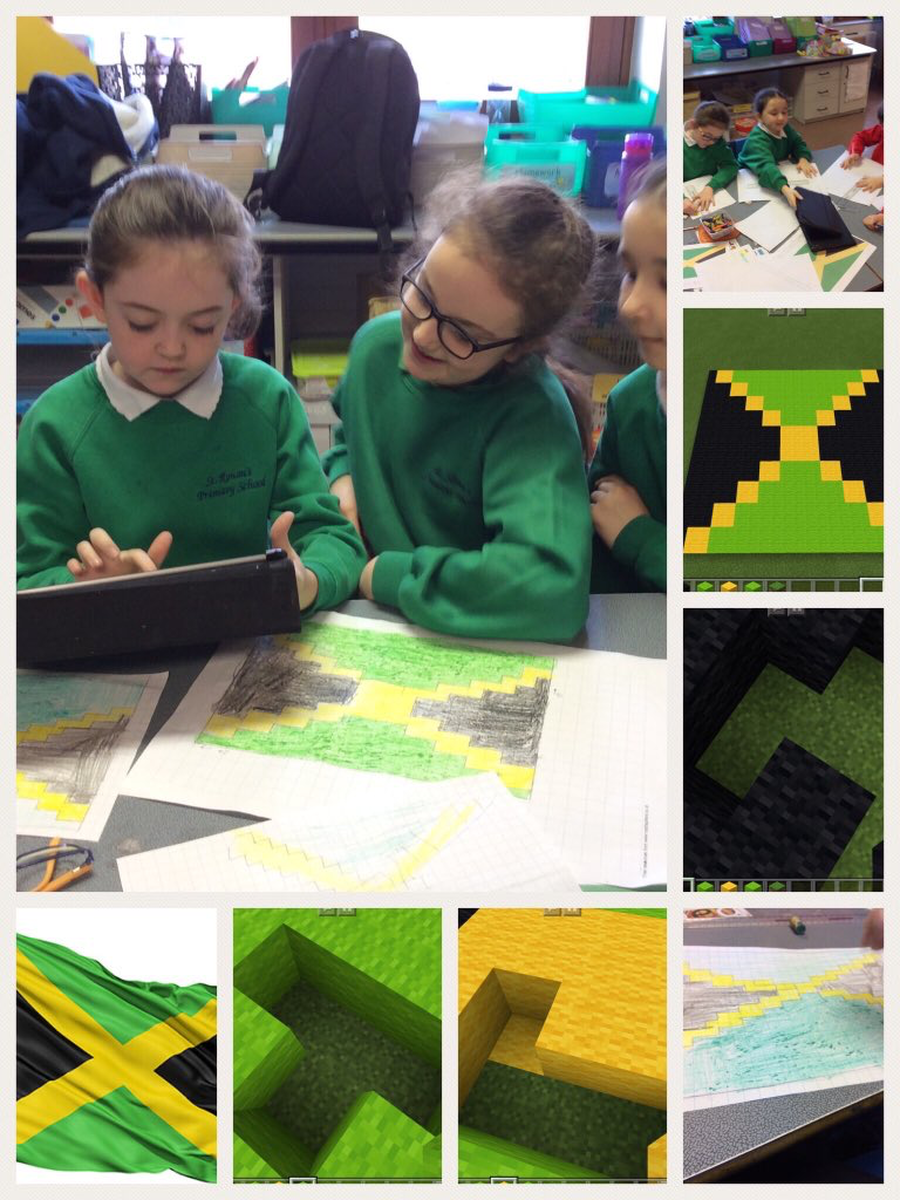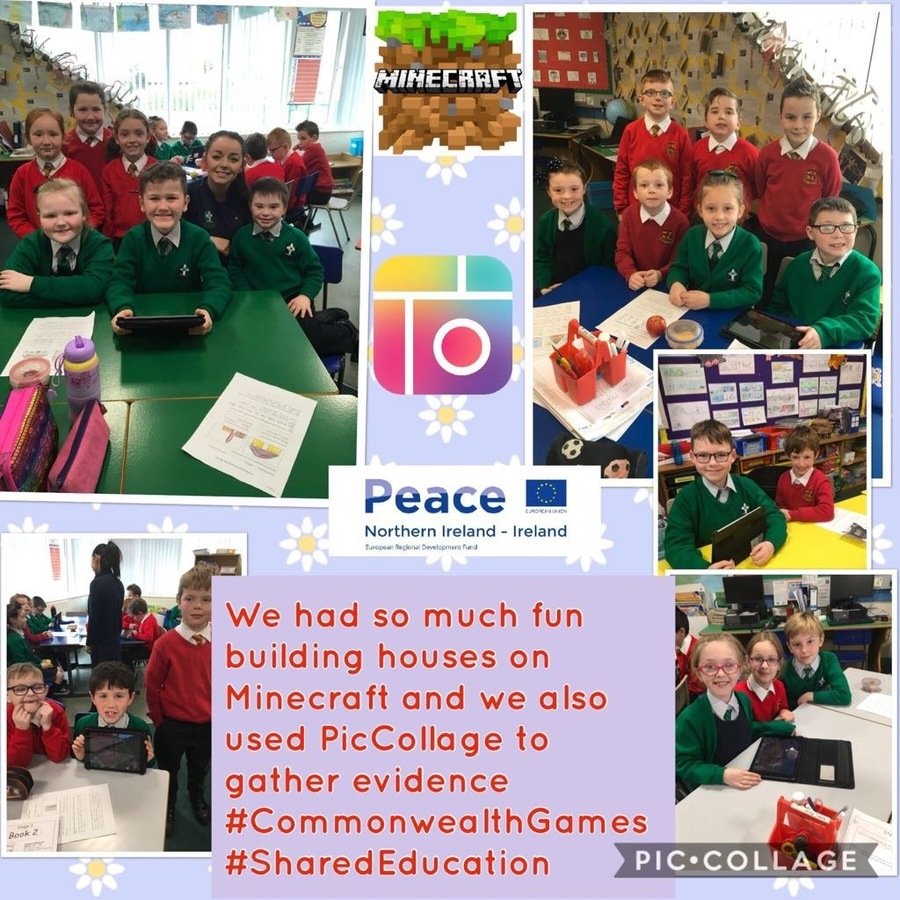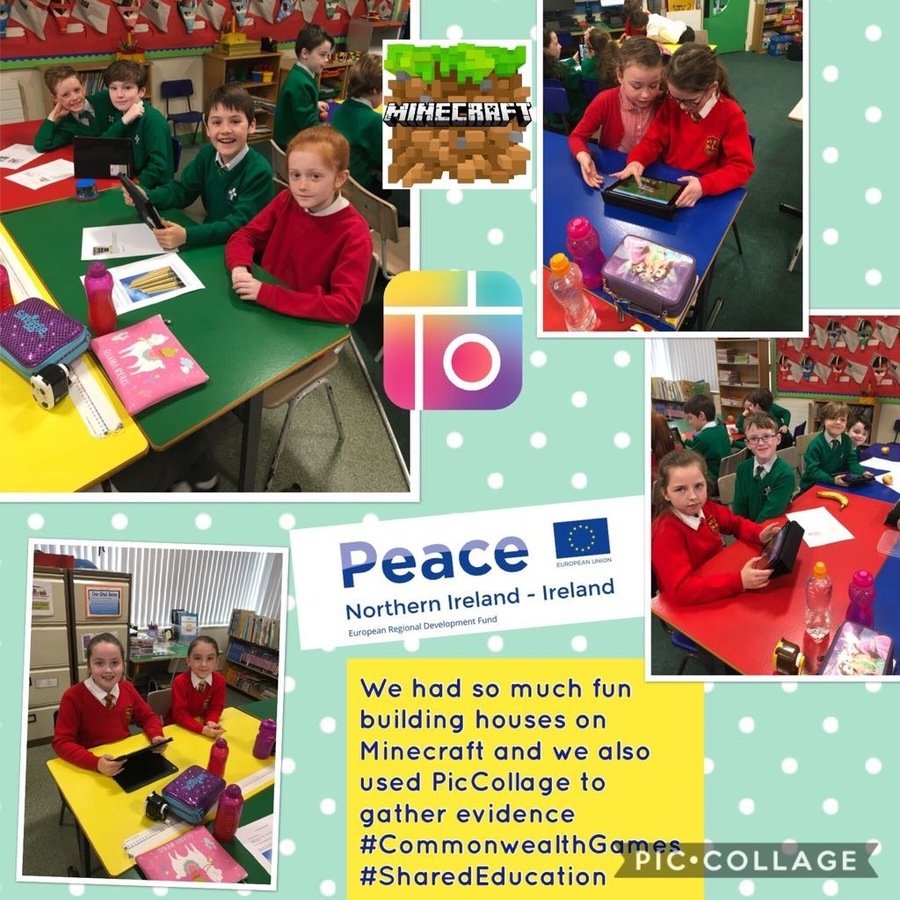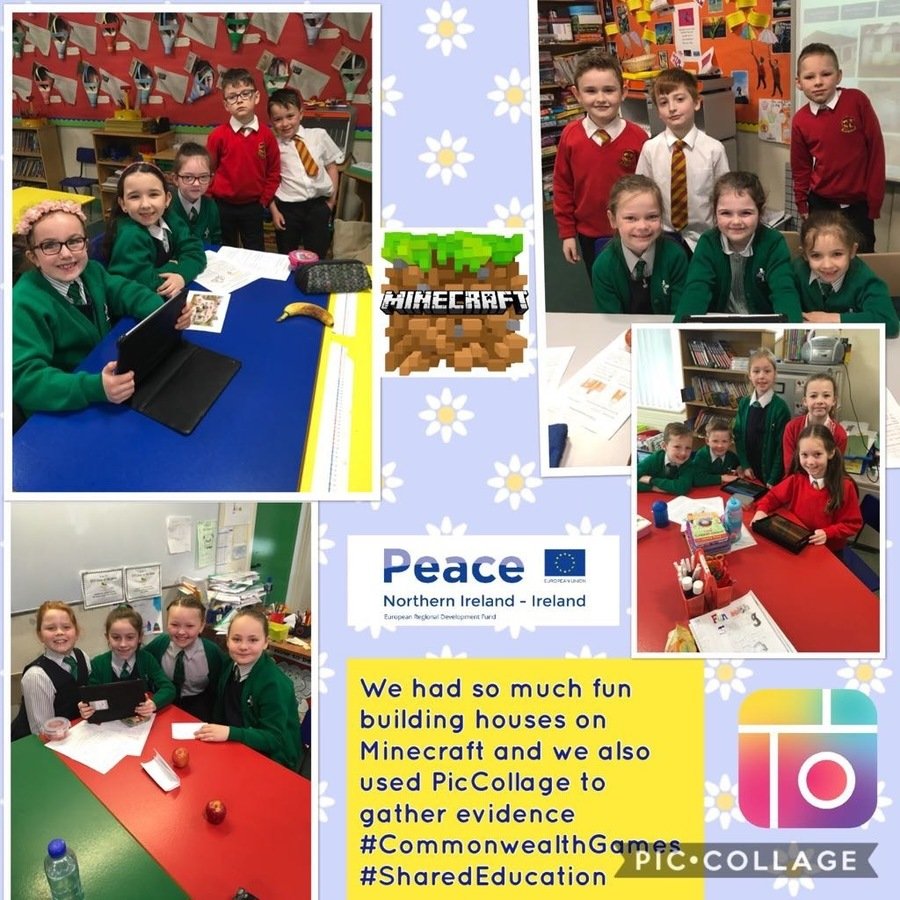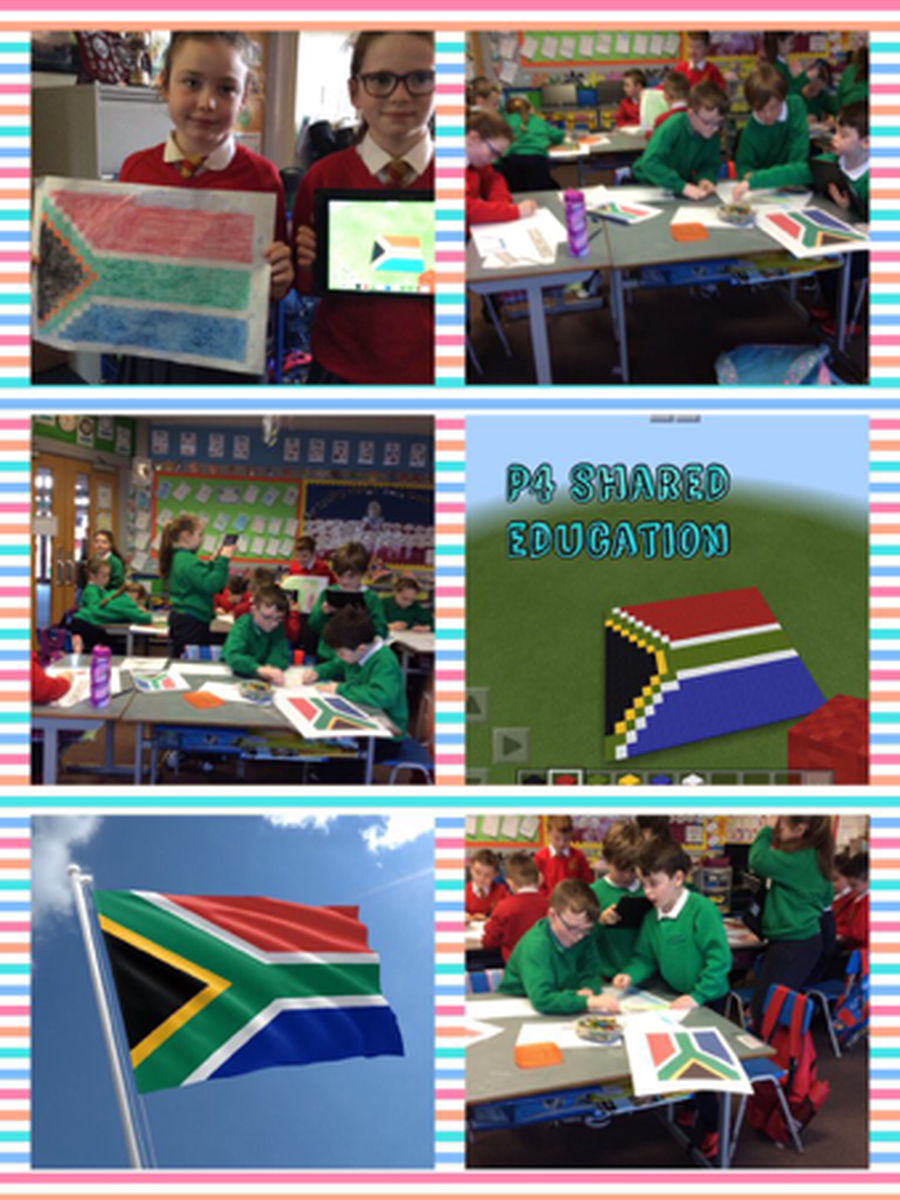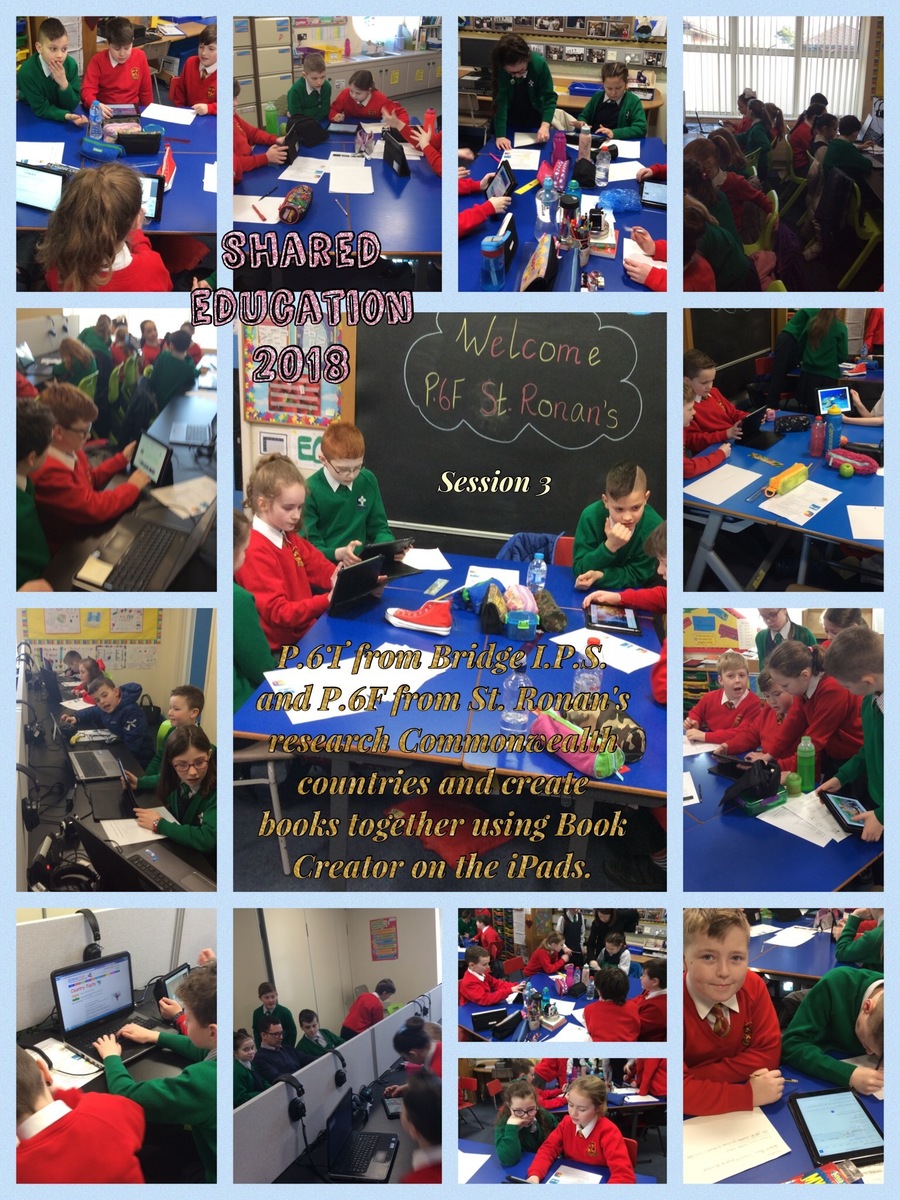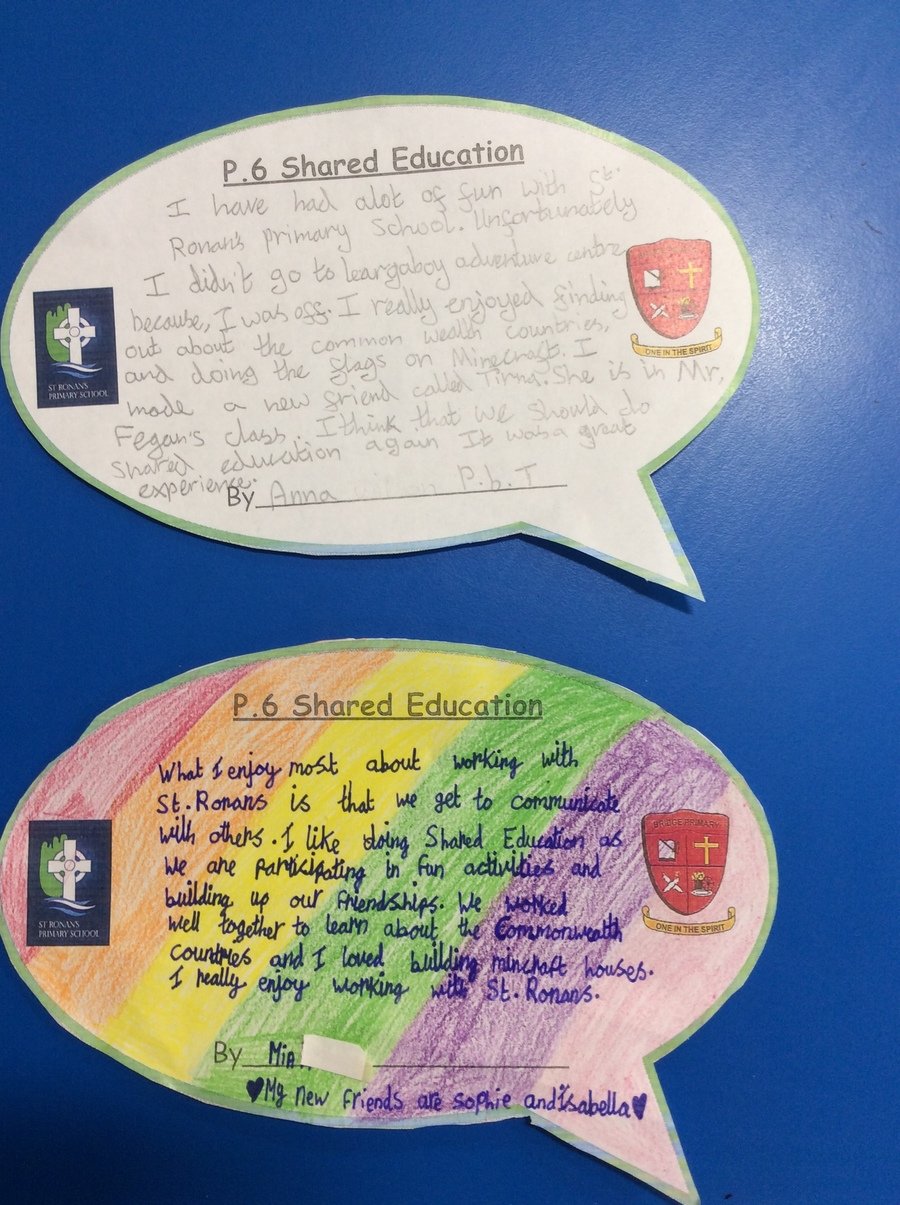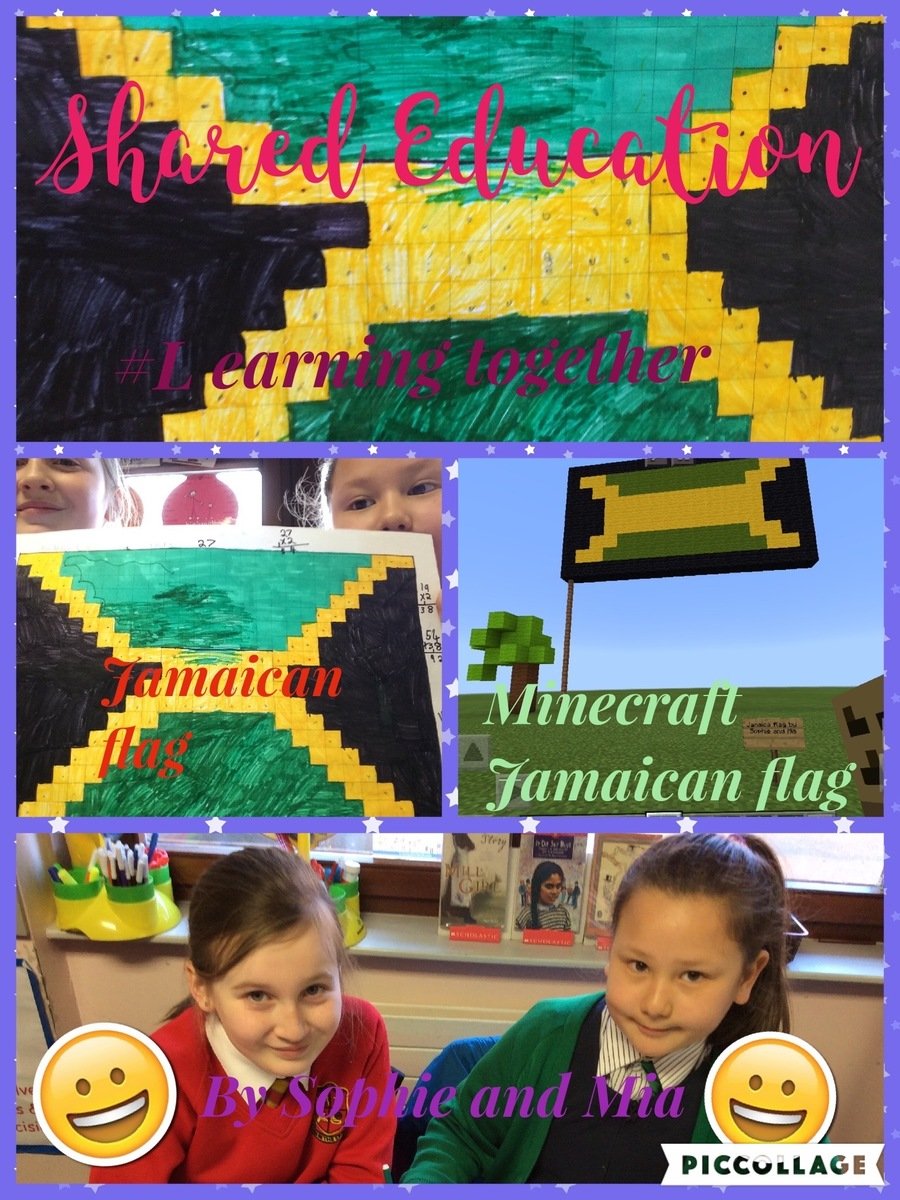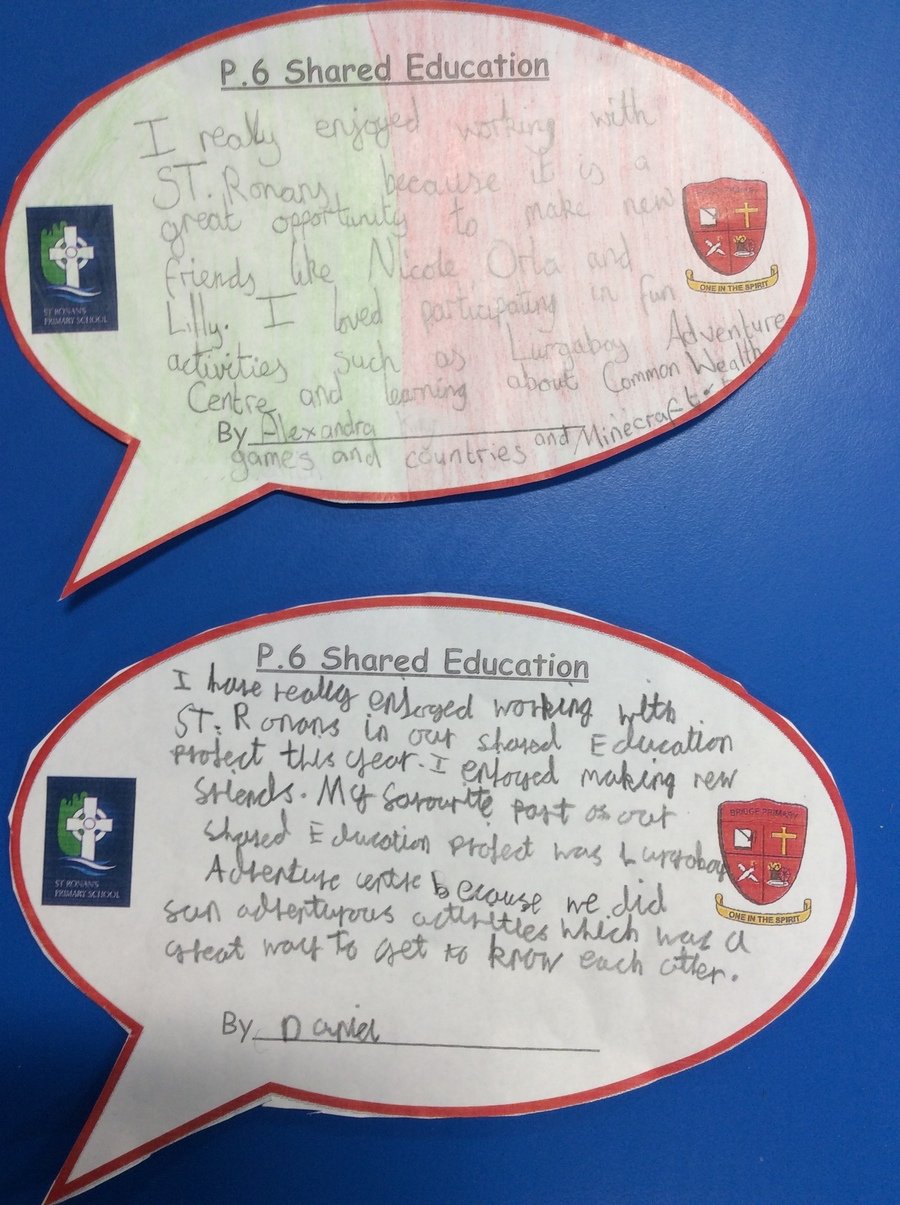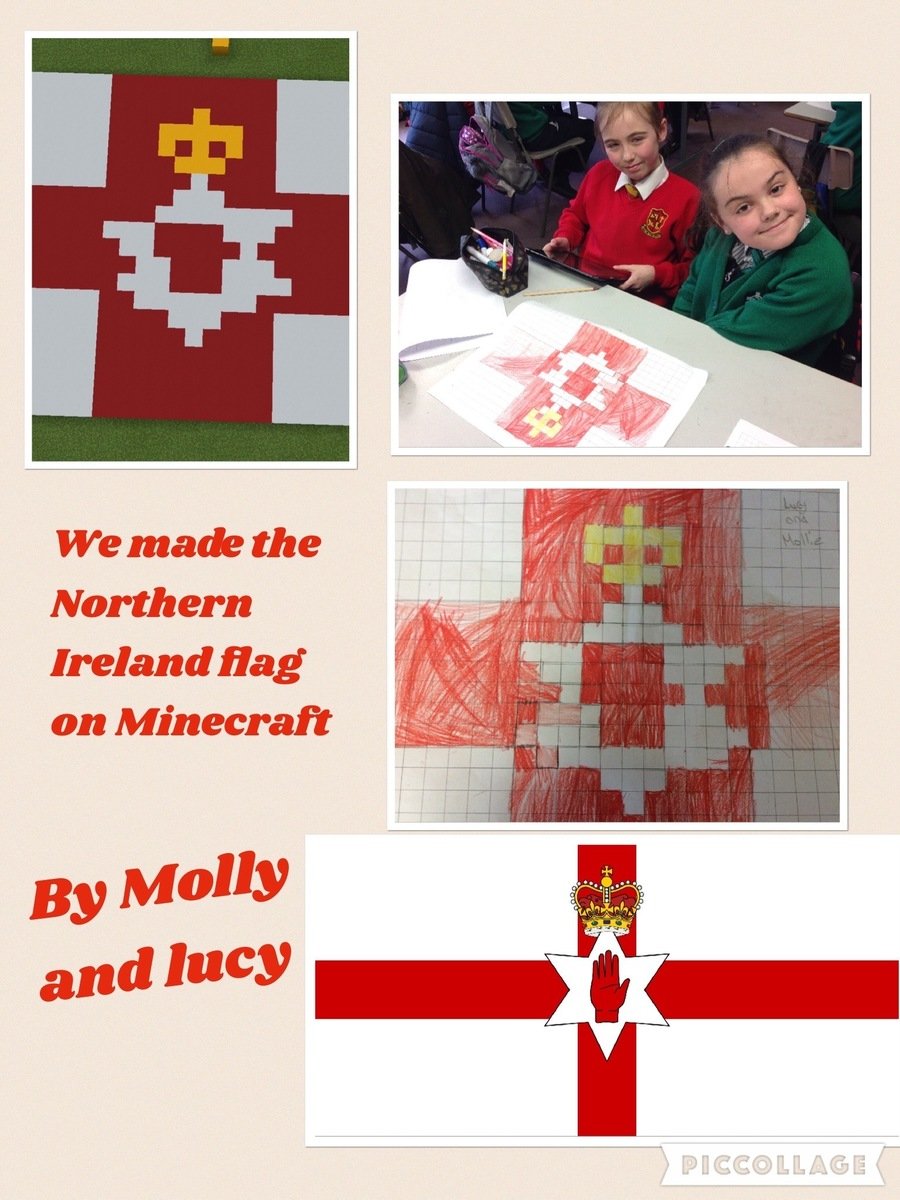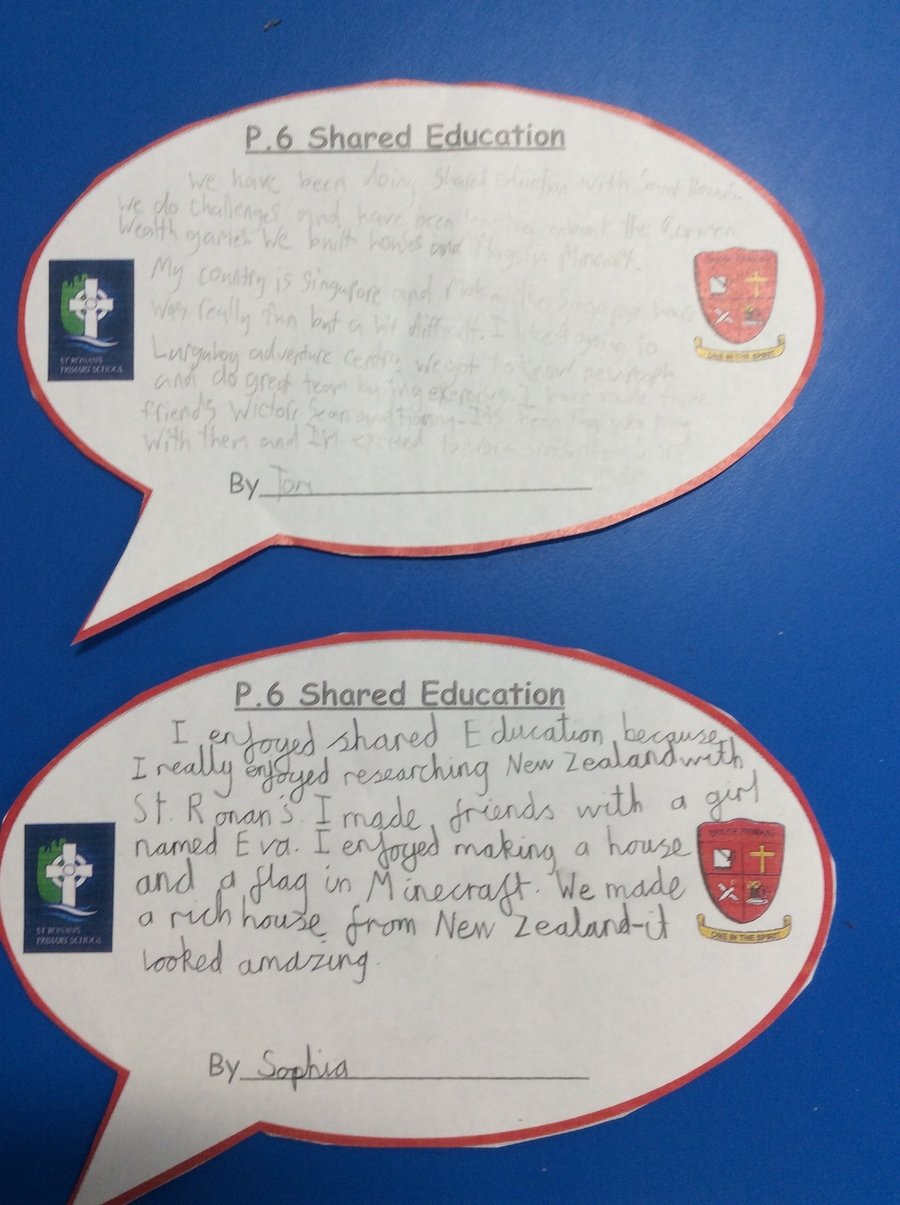 Using the Green screen app to create images of us with key monuments or flags from our chosen Commonwealth country.