On Your Marks, Get Set...Let's Go!!
Cross Country Event on Friday 7th October
Well done to all the boys and girls who participated in the recent cross country event. There were lots of excited and happy faces there to represent Bridge IPS. You were all amazing! A big thank you to Heather Ardis for preparing the children. I think it is safe to day that they are all looking forward to the next race!
September Award Winners
Well done to all of our award winners this month. It was lovely to see so many smiling and proud faces. Sadly a few winners were absent or were away at the cross country competition and missed getting their photos taken.
Photos of P1-3 to follow.
Congratulations to our Word Millionaires in term 1A
Well done to everyone in P.5-P.7 for the great start to reading this year. We are so proud of all of your efforts and a special mention is deserved for our first AR word millionaires. Well done everyone! Keep reading...I wonder who will be the next millionaire?
More photos to be added.
Bridge IPS is Officially a Forest School
Congratulations to Mrs Wakely, who has been working really hard to achieve Forest School accreditation for our school. She was delighted to receive this recent award.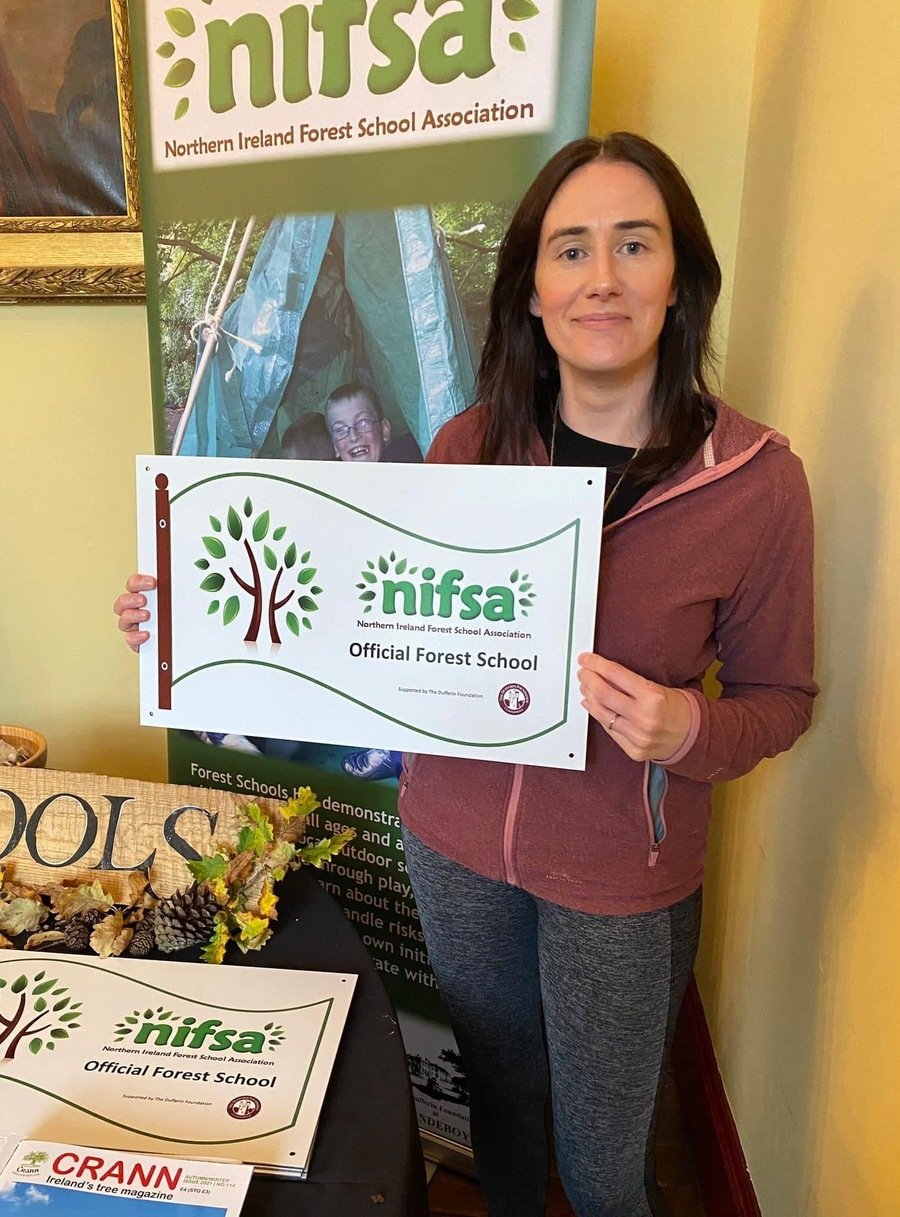 Congratulations to the Maths Seeds Award Winners in P.1 + 2 for September
Congratulations to the Winning Frecklers in P.4-P.7 for the month of September
Bridge Wins First round in EVO's Primary School League
Many congratulations to all the boys and girls who represented Bridge on 29th September 2022, in the first football tournament of the year. Pupils played well and made us all proud of their teamwork, skills and efforts. Well done everyone!
FREE Microsoft Office
Parents please note that Microsoft Office is free to all pupils and staff.
See below or click to enlarge OFFICE