P7
Primary 7
Welcome to P.7. We have two P.7 classes and our teachers are Mrs Roleston, Mrs Young, Mrs Dowds and Mr Wheatley.
Please enjoy the photos below which we hope will give you a flavour of the variety of work covered in Primary 7. Much is expected of our pupils as they reach their final year of Primary education. Above all we seek to prepare them for their transition to secondary level education by nurturing skills of independence, organisation and using initiative, whilst encouraging maturity and a deepening respect for others.
Click the following link to see an outline of the P7 Curriculum
P.7 Superheroes
At the start of February P7DY took part in an Autism NI Superhero week where they completed chores at home each day such as cooking, cleaning and acts of kindness to raise money for this charity. In total they raised £181. Rachel from Autism NI came into assembly and showed us a video called Amazing Things Happen to help everyone have a greater understanding of Autism. P7DY were presented with certificates and badges and Jordan won a special prize for having raised the greatest amount of money.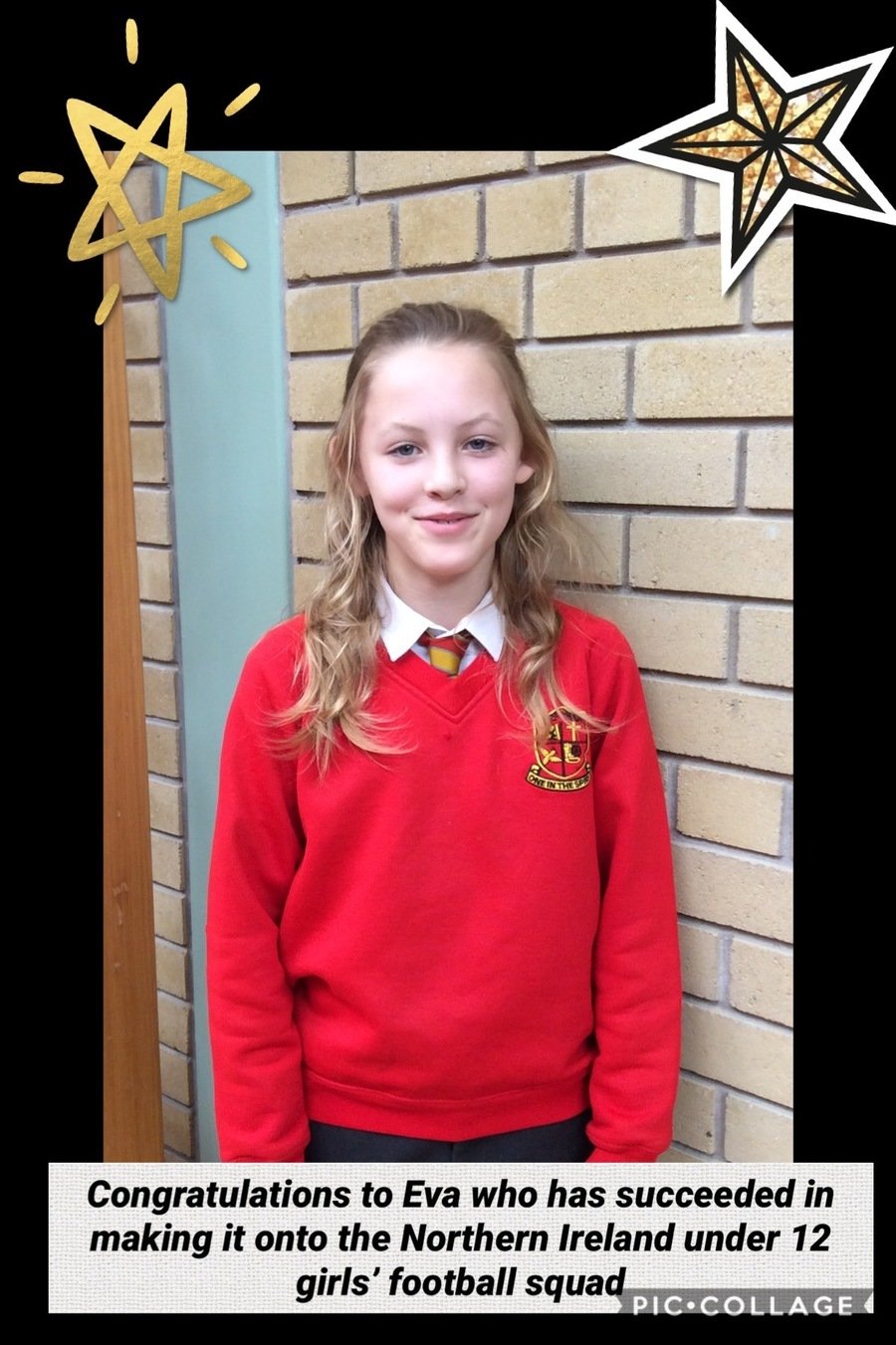 Spelga Mews Sensory Garden
A Primary 7 dream in Bridge IPS to plant a sensory garden in Spelga Mews, Banbridge has now been fulfilled. This project was funded by a grant which we secured through the charity 'Live Here, Love Here'. Two past pupils Thomas Russell and Steven Doonan, who were instrumental in securing the grant, joined us to to mark this special occasion by planting a beautiful Victoria plum tree. Our thanks to Mr Frank Beckett, who gave so generously of his time, to source the plants and help pupils plant them out. This project serves to create richer links within our community and further grow the bond between Spelga Mews and Bridge IPS.