P2
Welcome to P2. There are two P2 classes, taught by Mrs. M Walsh and Mrs Reynolds. We teach in a structured, practical environment, where children our encouraged to interact and develop holistically.
Click on the following link to see an outline of the P2 Curriculum.
Celebrating British Science week 2019
All P2 children had a wonderful time planting beans and recording their growth journey. We also carried out fair and unfair testing of beans. Some beans had no water and some had no light. We made good predictions during these experiments.
Look at P2W's amazing displays on Life cycle of a frog/creating a pond and growing beans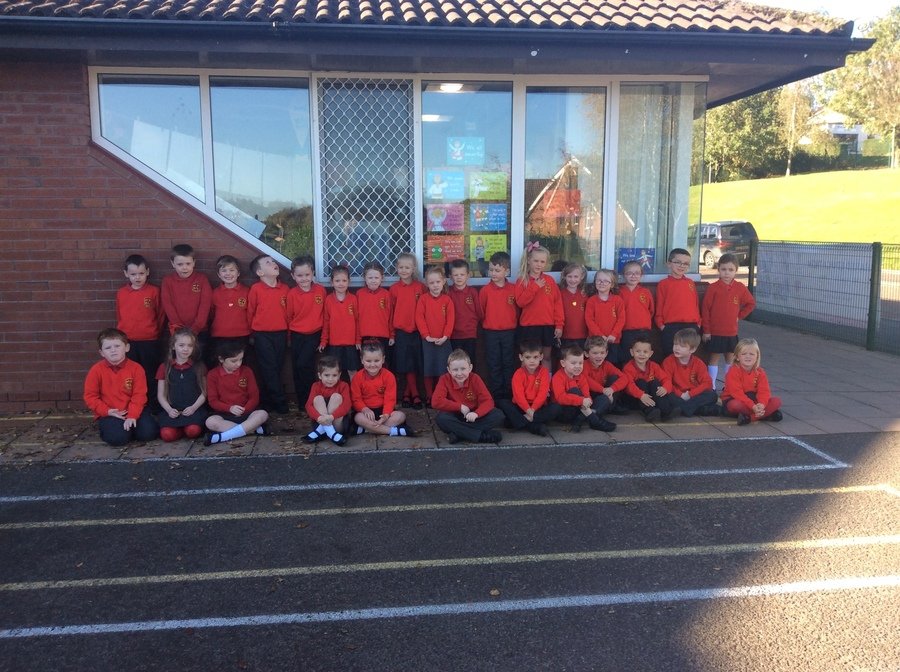 On Friday 16th November 2018 P2R ordered their teddies from 1stto 10thplace in our class and also sorted according to size of teddies. We also programmed Beebot to travel to our class teddies. We had a great day with Children in Need activities.
P.2W
The children completed interesting Numeracy activities with their teddies for Children in Need .
Our Autumn Walk
P2W went out on an Autumn walk around our school.
P2W were finding out which ice pop melted fastest. The one in the classroom on the radiator, the one on the window ledge or the one in the playground in the sunshine? We found the ice pop on the radiator melted first.
Our Trip to Palace Stables
P2R found out about many types of apples and products made from apples. We enjoyed our trip at palace stables.
P2R also made apple soda bread at Palace Stables.