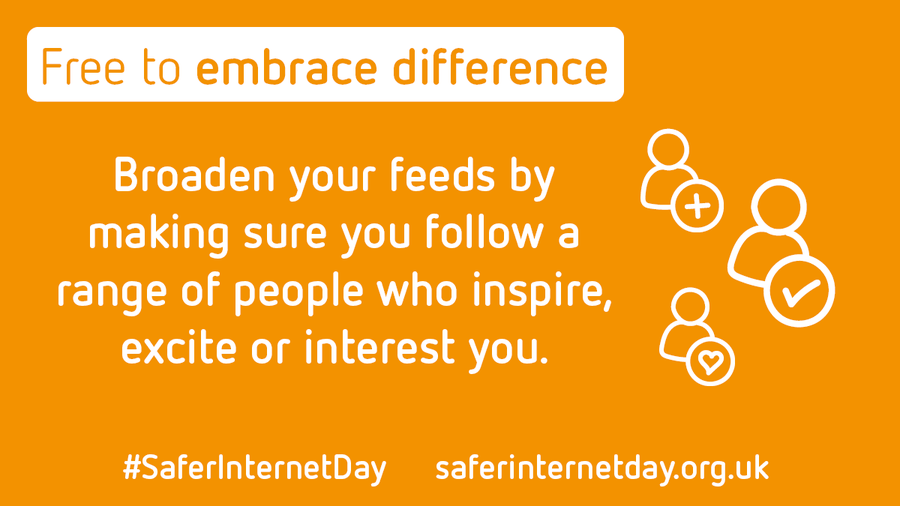 Internet Safety 2020
Throughout the year in Bridge I.P.S. all classes are taught how they can keep themselves safe online and what to do if they see something that makes them feel uncomfortable.
As we approach Internet Safety Day 2020 on Tuesday 11th February, we will be joining schools and youth settings across the UK in celebrating Safer Internet Day 2020. Safer Internet Day is a global campaign to promote the safe and responsible use of technology, which calls on young people, parents, carers, teachers, social workers, law enforcement, companies, policymakers, and wider, to join together in helping to create a better internet.
Using the internet safely and positively is a key message that we promote in Bridge, and celebrating Safer Internet Day is a great opportunity for us to re-emphasise the online safety messages we deliver throughout the year.
We'd be delighted if you could join us in celebrating the day by continuing the conversation at home. To help you with this you may be interested in downloading the free Safer Internet Day resource pack for parents and carers which is available here: saferinternet.org.uk/sid-parents.
There are also top tips, a quiz and films which you can use at home with your child.
Some other resources which you may find helpful in supporting your child online are:
P.6 and P.7 alongside their Shared Education partners from St. Ronan's will be having an Internet Safety talk with Wayne Denner on Friday 7th February 2020
Parents can click on the link below for some helpful advice and tips so that you can keep your children safe online at home.
For more fantastic up to date safety advice for parents on a variety of platforms such Fortnite, YouTube, Tik Tok, Snapchat to name but a few please click on the following link to get yourselves better informed to help keep our children safe.
https://nationalonlinesafety.com/resources/platform-guides/