Anti-Bullying Ambassadors 2018-2019
Promoting and Celebrating Anti-Bullying Week 12th-16th November 2018
Our anti-bullying ambassadors deserve lots of praise this week for having worked extremely hard to encourage everyone in Bridge IPS to show respect. They organised a poster competition, a kindness raffle (KS2 winner Kyle P7 and KS1 winner - Breen P3), a compliments board, odd socks day and not least a very special balloon release which sent lots of our worries and wishes high into the air. Well done anti-bullying ambassadors - your work helped us all to be respectful towards each other.
Click RESPECT to see more of the events throughout the week.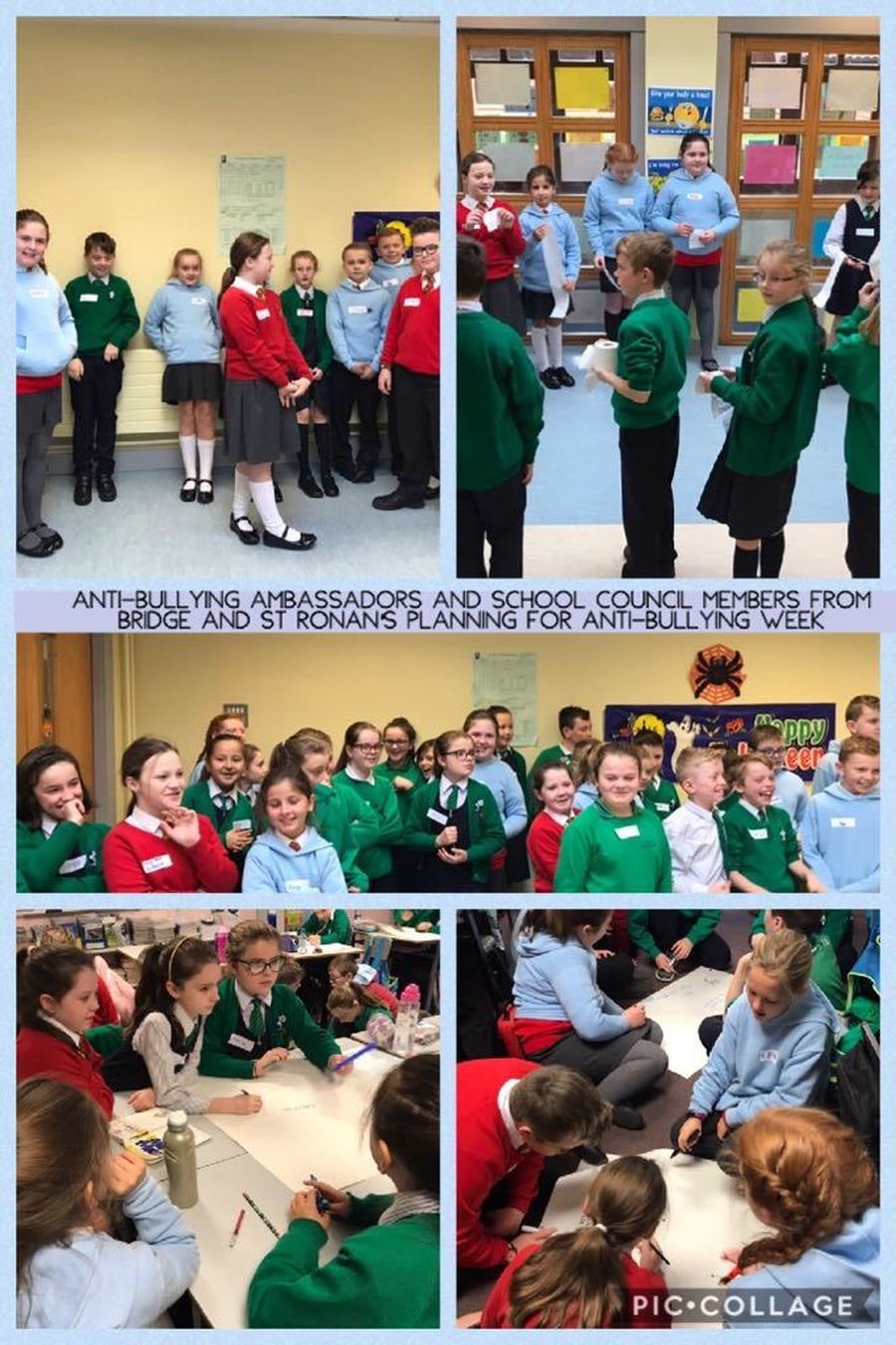 On Thursday 25th October our anti-bullying ambassadors worked with our partners St. Ronan's in preparation of this year's anti-bullying ambassadors.