Christmas Art for Bannview House Care Home
We have been busy over the last few weeks creating some festive art for the residents in local care home Bannview House Care Home. The Care Home organised a competition for local primary schools and the theme of this year's competition was 'Christmas Time at Granny's House'. Each class enjoyed interpreting this theme in their own way and look at the amazing art they have all created below!
We really enjoyed creating this festive artwork and really hope that the pictures will indeed bring a smile to the local residents in Bannview House. We wish the residents and care workers a very merry Christmas!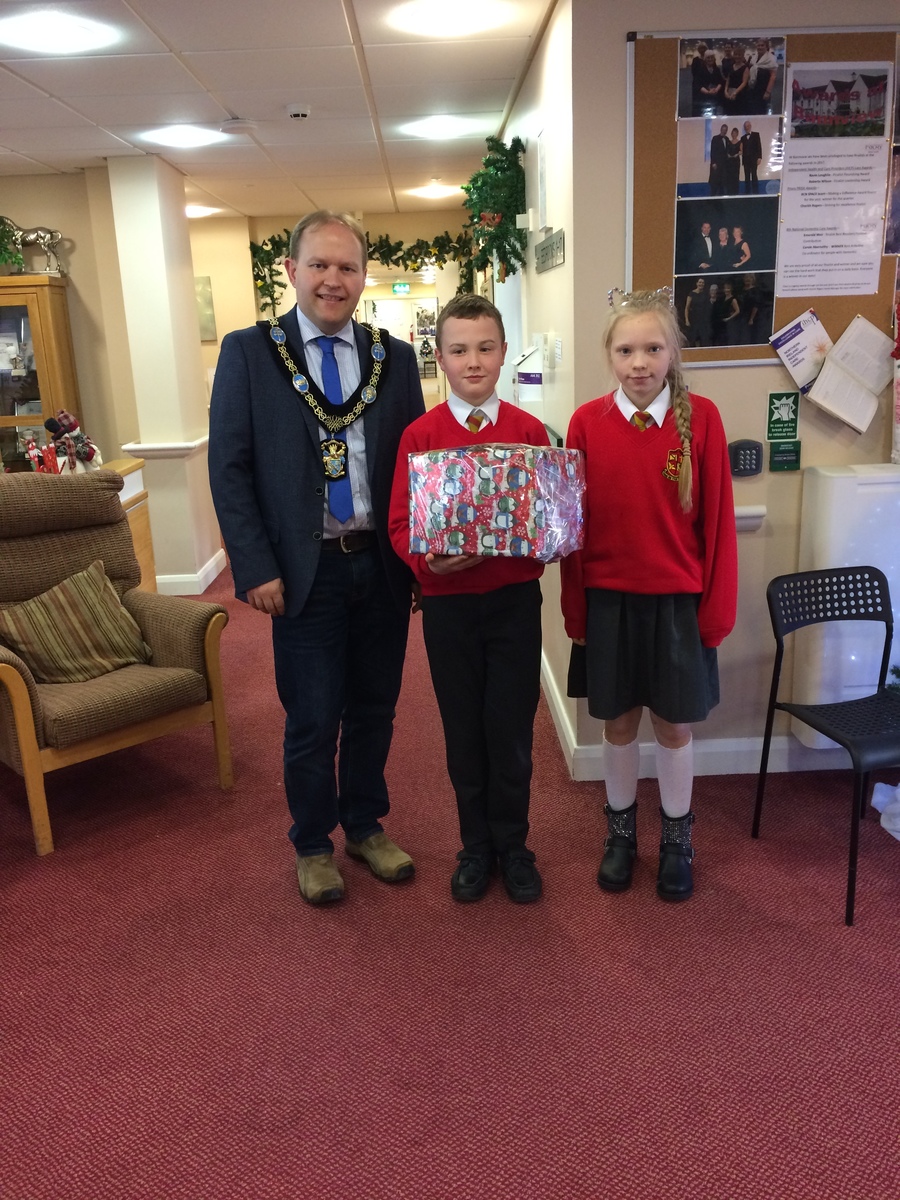 P7Y/R won this competition alongside other schools from the Banbridge area. On Monday 11th December we were invited to Bannview House where the children received a box full of delicious chocolates, popcorn and juice to be shared among the class. This was a great privilege and the children sincerely enjoyed the experience of meeting the people who live in Bannview House. The children's picture with the Mayor of Armagh, Craigavon and Banbridge will appear in Banbridge Chronicle next week. A great achievement and team effort by all those involved.