Bridge I.P.S Parents Group
The Parents Group organise many events throughout the school year, such as, school discos, Spooktacular Hallowe'en activities for all pupils and prize draws to name but a few. A number of parents regularly attend the meetings and work hard to bring ideas for fundraising together. Their efforts greatly assist what we are able to do in school and ensure that our pupils have lots of fun!
When your child joins Bridge Integrated Primary School, you as parents, automatically become members of the parents group. So if you are feeling up to a challenge and would like to assist the efforts of those parents who already freely give of their time to fundraise and deliver extra resources and events for your children, come along and get involved.
Please note all pupils must complete the BIPS Code of Conduct before attending any discos. Click here: Code of Conduct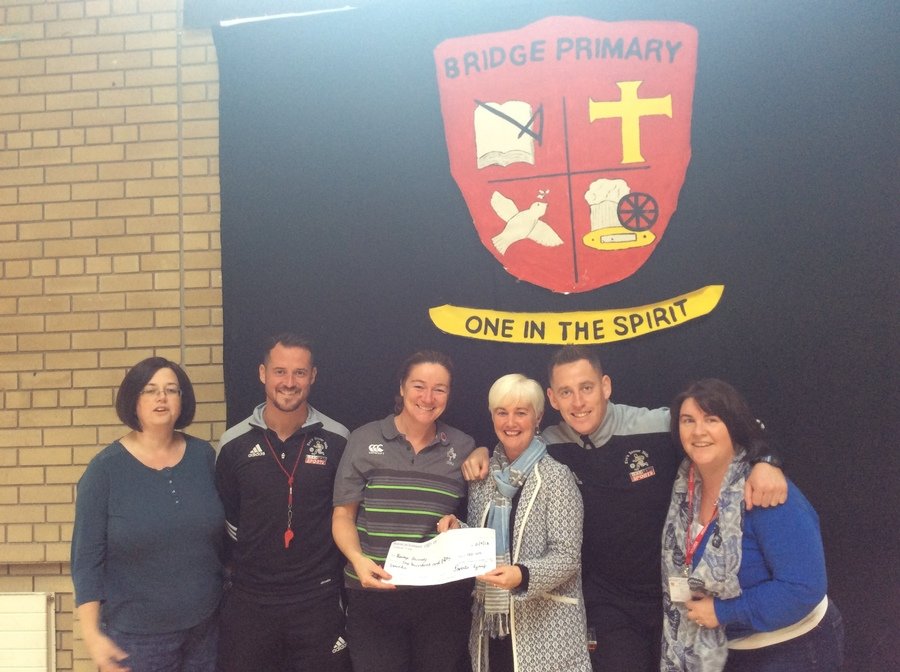 We are very excited to have started a programme for replacing the school's interactive whiteboards. We have had our current boards for more than 10 years – double their usual lifespan! We have been able to start this process thanks to the incredible fundraising efforts of the Parents' Group, who donated £9810 to pay for 3 new boards! We are very grateful to the Parents' Group for their generosity in funding this upgrade to the school's ICT equipment, which would not be possible without this donation.
Term 3 2018
Congratulations to all of the prize winners in the summer draw - held during our recent sports day.
Thank-you to all of parents, grandparents and local businesses who donated prizes. This is very much appreciated by all of us.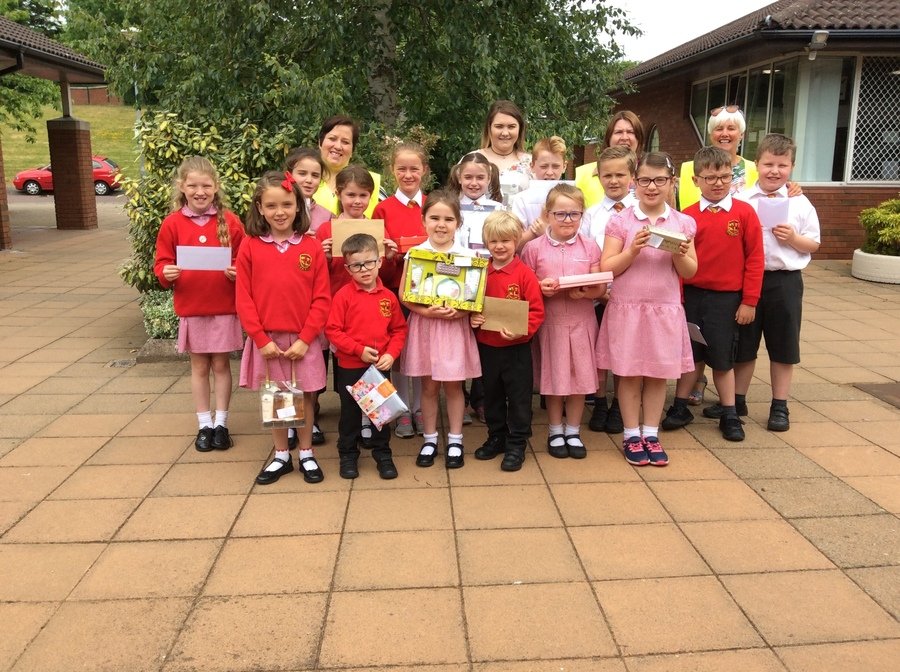 Parent helpers are again busy selling tuck shop items, tea, coffee and are cooking up a storm for the barbeque at the 30th anniversary Garden party. Thanks to all of our dedicated helpers, who so willingly give of their time and energy to ensure we do the best we can for our pupils. Thanks to all of the parents and pupils for your support too!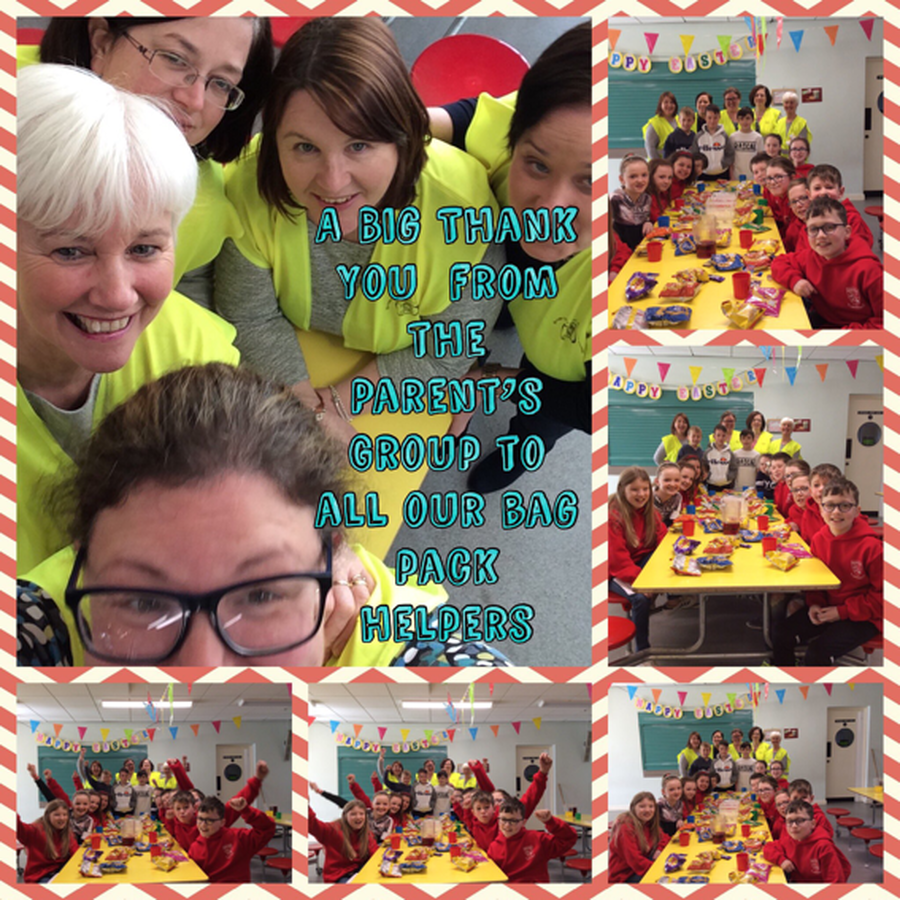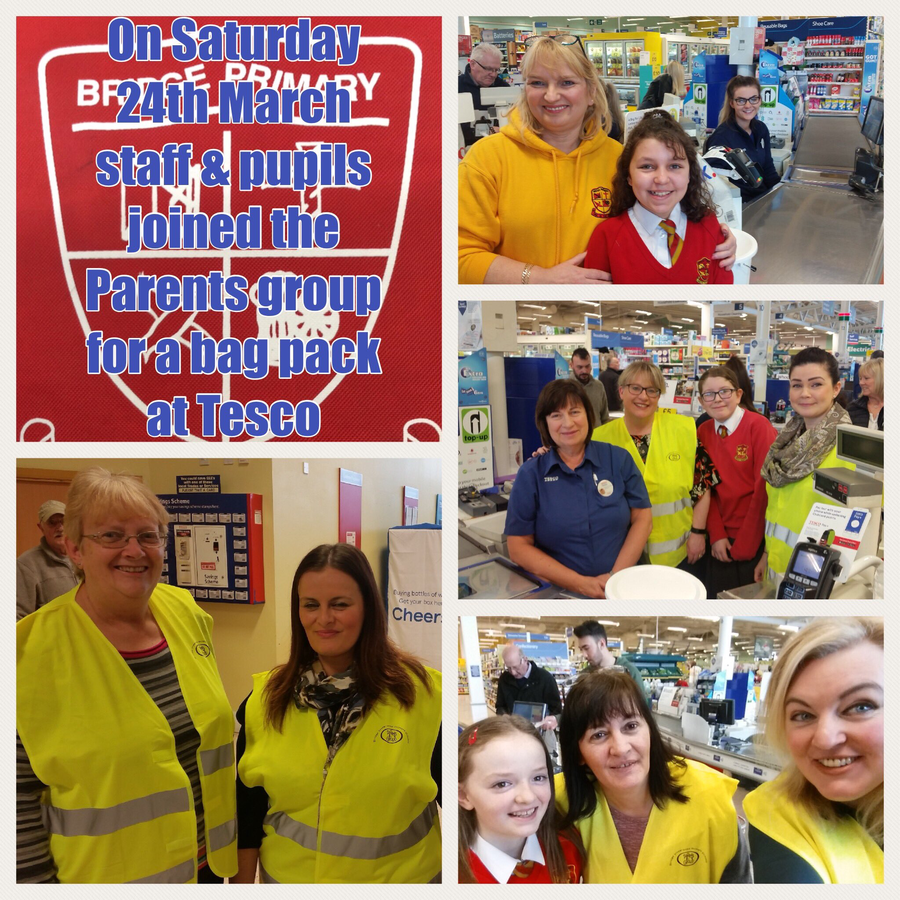 Term 2 2018
February Discos
This term our Parents Group held a disco for P.5-7 and also for the first time a disco for P.1-4. On Wednesday 13th February 2018 an 'army' of budding parent helpers got things set up, organised and ready for the arrival of very excited P.1-4 pupils for their first disco in Bridge. Pupils had great fun and when the first session was finished it was clear from smiling faces that pupils really enjoyed themselves! Both discos were very well attended by pupils who were keen to display their cool dance moves to the tunes played by D J Greener. It was lovely to see so many pupils have a great time with their friends. A great way to relax before the half term break.
The behaviour of pupils at both discos was excellent, which really helps make these events run smoothly so thank you to our wonderful pupils! A huge thank you to all parents who supported this event either by sending their children along or by helping out in anyway on the night from running the tuck shop, signing pupils in to supervising. We really appreciate all of the help from parents and staff.
Donation for Playground Equipment
Thank you to our parents group who have kindly made a massive donation of £700 towards the purchase of new playground equipment.
The School Council have worked tirelessly on behalf of all pupils to ensure each playground has adequate playground equipment. Zach P.7R (chairperson) and Brooke P.7YR (vice chairperson) wrote a letter to the parents group, asking for a donation. No doubt every class will be very excited with the possibility of ordering their own equipment. Fun times ahead!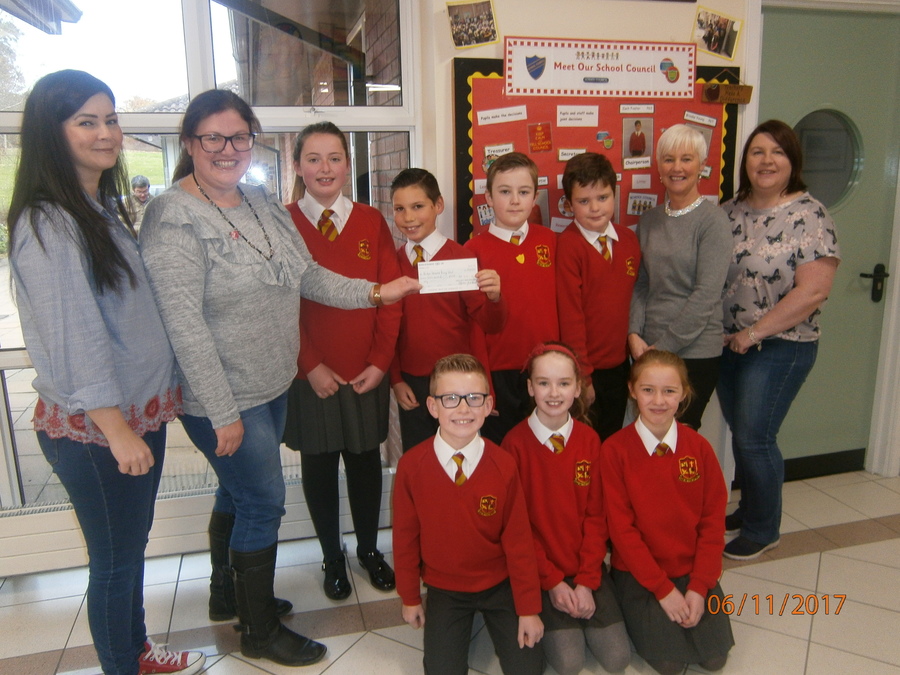 Hallowe'en Fun
The most recent events; the Hallowe'en disco for P.5-7 and the Hallowe'en 'Spooktacular' were both a huge success. The Hallowe'en disco for P.5-P.7 on Thursday 19th October was enjoyed by all who attended. Many pupils, with lots of help from their parents, came dressed to impress in many amazing costumes and fantastic face painting, which made it hard to distinguish who was who! It is safe to say that there was lots of chat in class the next day and pupils had a ball! In P.6 they are already talking about when the next disco will be!
There was a huge turn out at the 'Spooktacular' on Friday 20th October, which as fantastic to see. Pupils enjoyed lots of fun 'Hallowe'en' themed activities such as delving into a bowl full of spaghetti to find an eyeball and daring to put their hands in mystery boxes to guess what was inside. Families enjoyed coming in fancy dress and trying out the many games, whilst also enjoying a few treats!
The amazing 'balloon' witch was made by Mr Twister and was donated to the school for these two events.
We are indeed indebted to all of the dedicated parents, who give of their time to organise these events and also to all of the children and parents who support them.
A huge thank-you to everyone for your support!
Sharing Resources with Donard School
After the two very successful Hallowe'en events the Parents group decided to kindly donate a variety of resources and games they made to Donard School so that their pupils could also have lots of Hallowe'en fun! They also passed on the balloon witch, kindly donated by Darren Mortiboy (Mr Twister). Here's hoping that this little act of kindness brings enjoyment to all.
In the photo below the co-chairs of our Parents group Lisa McCourt and Ros Thompson present Mr Twister's amazing ballon witch to the principal and vice principal of Donard School.