P1
Primary 1
Welcome to P1. We have two P1 classes and our teachers are Mrs T McKay and Mrs S Maher. Our curriculum promotes independence and provides learning experiences which suit the individual needs of all children.
Click on the following link to see an outline of the P1 Curriculum
Scroll down to see some of the things we get up to in P.1.
Busy Feet came in to show us how to keep active and have fun!
Baby Erin called in to visit
P.1 are learning all about babies and toddlers and were delighted to have a visit from baby Erin and her mum. Erin loves to make noise and got a cuddle from her cousin Lily Ella.
P.1 enjoyed eating pancakes on Pancake Tuesday
Using Numicon in Maths
P.1 are having lots of fun using Numicon resources, which were kindly paid for by our Parents Group.
Playing together outside with the Anti-bullying Ambassadors
We enjoyed learning to play some new games and had super fun with our friends. We loved playing with the parachute.
Celebrating Chinese New Year
We looked at how chocolate melts and enjoyed eating our yummy rice krispie buns
Celebrating Kipper's Birthday Party was lots of Fun
The following two class photos were provided to the school for sole use on website 'Courtesy of The Outlook Newspaper".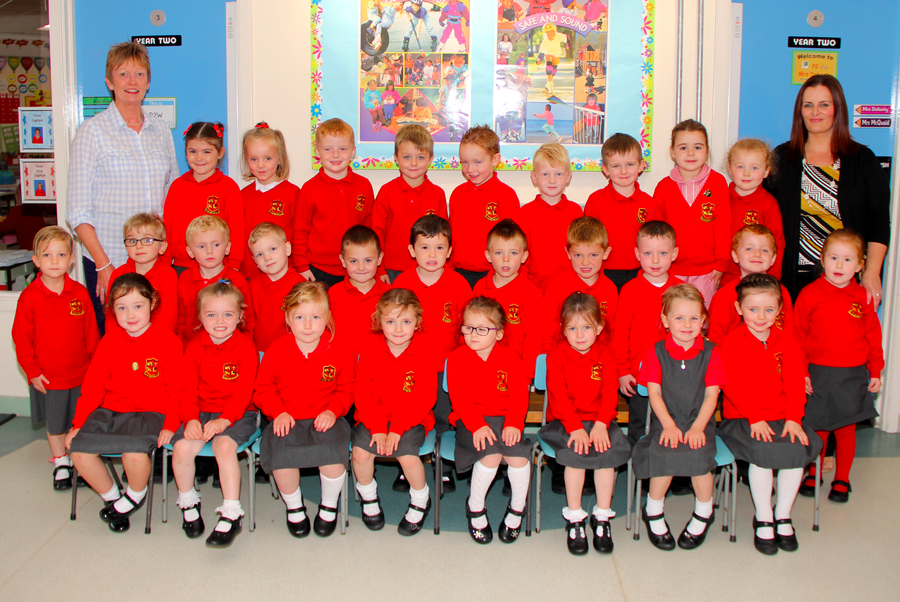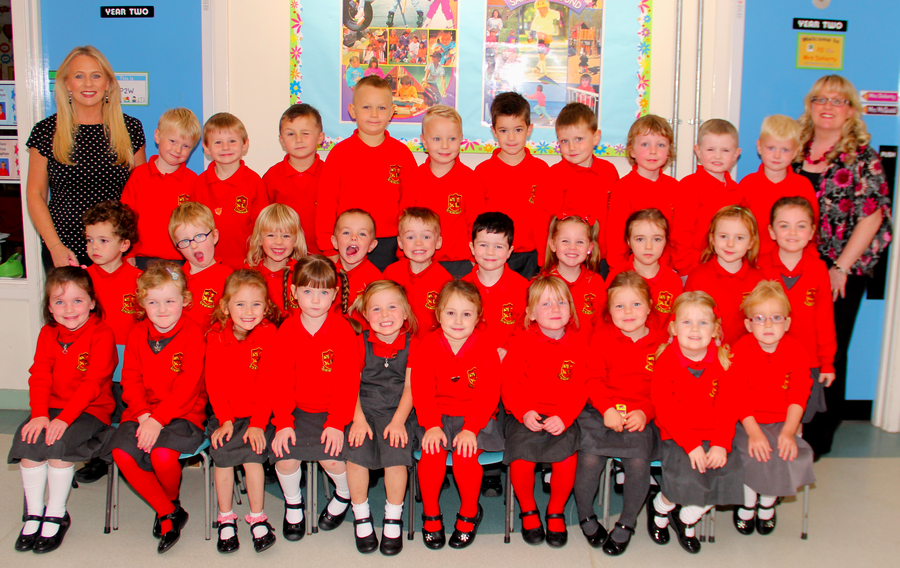 In Primary 1 we have been very busy playing & leaning together, making new friends and getting to know new school routines.
We love to get outside for outdoor play and have been enjoying lots of lovely mild weather so far in term 1. We love to play on the bicycles and with all the outdoor equipment.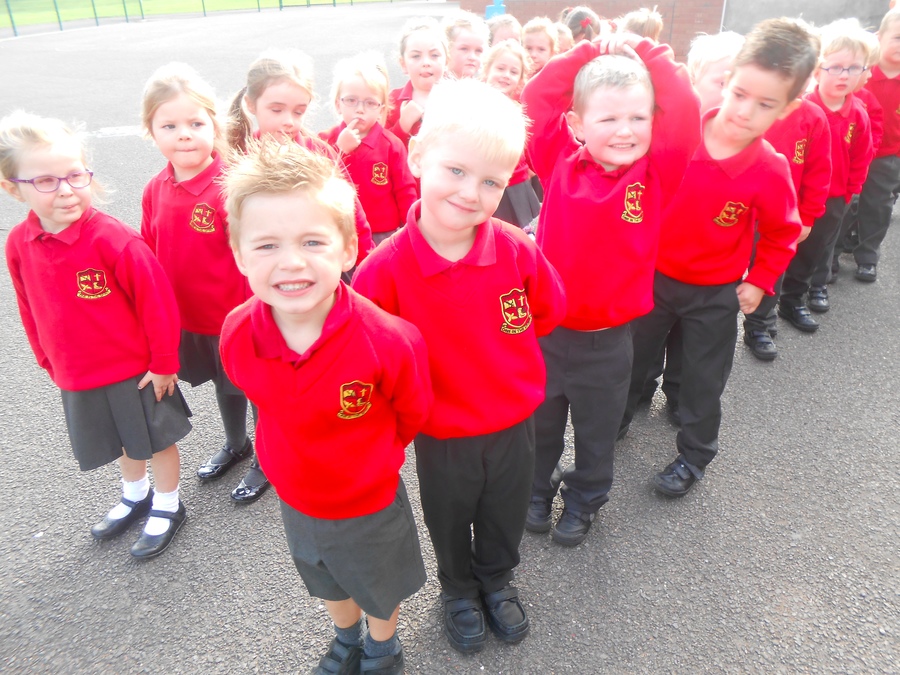 We enjoy choosing to do lots of fun things during structured play.
Celebrating Nursery Rhymes
7th November
This week Amelie's mum came in to share some nursery rhymes with us. We had lots of fun getting active, singing the rhymes and doing all of the actions.