P6
Welcome to P.6. We have two P.6 classes and our teachers are Mrs A Turley and Ms Sayers. Our learning is interactive, practical and enjoyable.
Click the following link to view the content of the P.6 Curriculum.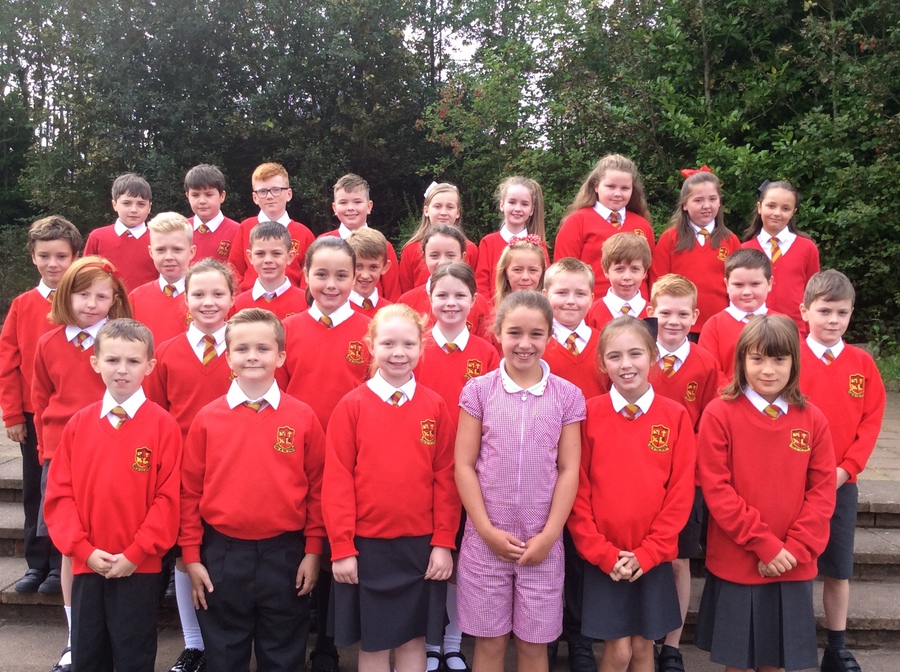 Dealing with Difficult Situations Role Play Activity
In Literacy/PDMU we had lots of fun acting out different role play scenarios to show how we could deal with difficult situations that could arise in school. We enjoyed acting out problems such as being left out of games, being teased, receiving notes with nasty messages for example. We all had to think about how best to solve the problem.
Learning All About Animals
As part of Our World Around Us topic this term we have been learning about animal characteristics. We searched for invertebrates in the school grounds and identified key similarities and differences between common invertebrate groups.
Next we will work in groups to research the five main vertebrate groups and we will lots of fun creating posters.
Visits to Banbridge Library
In term one we went to Banbridge Library to learn all about what our local library has to offer. We enjoyed creating fun titles for fiction books from an unidentified blurb. Learning about how the dewy decimal system works enabled us to locate non-fiction books more easily to help us with our research.
On our last visit we had fun using the computers to find out about all the amazing e books and audio books we can borrow from the library for free using the 'Overdrive' app. We also did a book book quiz and were reminded about keeping ourselves safe online.
a huge thank-you to Sarah-Rose for making us feel so very welcome! Here's hoping many pupils will continue to use the resources available in abs bridge library and attend some of the book clubs or weekly craft events.
Term 1
ICT Fun: P.6 try out some Coding apps on the iPads
Both P.6 classes have been working in pairs on the iPads to solve problems, develop thinking skills and have lots of fun with some coding apps! We used LEGO Fix the Factory app to try to work out what the problem was in a piece of code (from iTeach). Working together, pairs then had to debug the code and find a solution to move up to the next level. We all enjoyed trying to work out a solution and really had to think about directions and turns to get the robot to do what we wanted!
Look at how well the pupils worked together and how focused they are!