P6
Welcome to P.6. We have two P.6 classes and our teachers are Mrs A Turley and Mr P. Scowcroft. Our learning is interactive, practical and enjoyable.
Click the following link to view the content of the P.6 Curriculum.
End of Year Trip to Lurgaboy Activity Centre
Click Lurgaboy to see more photos
Author of Spirit of Titanic; Nicola Pierce talks to P.6
In January P.6 welcomed the author, Nicola Pierce to their classroom. Children are currently studying the Titanic, as their World Around Us topic and are reading Nicola's fiction book called 'Spirit of the Titanic'. Nicola spoke to both P.6 classes about how she got the idea for this story and how she spent over 6 weeks researching the Titanic before she could start writing her story. The children found out that the main character of the book was based on a real person, Samuel Scott, the first boy who was killed during the building of Titanic. Nicola explained to the children how she went to search for Samuel's grave as part of her research but couldn't find it initially as it was unmarked. After asking a few people about the possibility of marking Samuel's grave Nicola was delighted when a headstone was erected prior to Titanic's centenary. She also showed the children a replica rivet and shared some fantastic photographs of Titanic from the building stage right up until its sinking. She spoke passionately about what happened to Titanic and shared many emotional stories about passengers and crew members.
Pupils were totally engaged, listened enthusiastically and were very excited to to be able to ask Nicola some really interesting questions. Pupils found out that Nicola doesn't write in the same place as she finds this a bit boring and prefers to sometimes simply take her notebook and pen to a quiet coffee shop to write. When asked what advice she would give to any budding authors Nicola said READ as much as you can, as this will in turn enable you to see what is interesting or not. Reading is the thing she likes to do best, even before writing!
We would like to thank Nicola for coming into our school and sharing her wealth of knowledge with the children. We thoroughly enjoyed listening to her and pupils undoubtedly gained much from the experience.
Titanic
As part of our World Around Us topic, the Titanic, we worked in groups to research facts and create posters about different aspects of the Titanic.
Term 1
ICT Fun: P.6 try out some Coding apps on the iPads
Both P.6 classes have been working in pairs on the iPads to solve problems, develop thinking skills and have lots of fun with some coding apps! We used LEGO Fix the Factory app to try to work out what the problem was in a piece of code (from iTeach). Working together, pairs then had to debug the code and find a solution to move up to the next level. We all enjoyed trying to work out a solution and really had to think about directions and turns to get the robot to do what we wanted!
Look at how well the pupils worked together and how focused they are!
Learning all about animals
As part of Our World Around Us topic this term we have been learning about animal characteristics. We searched for invertebrates in the school grounds and identified key similarities and differences between common invertebrate groups. Afterwards we worked in groups to research the five main vertebrate groups and had lots of fun creating posters.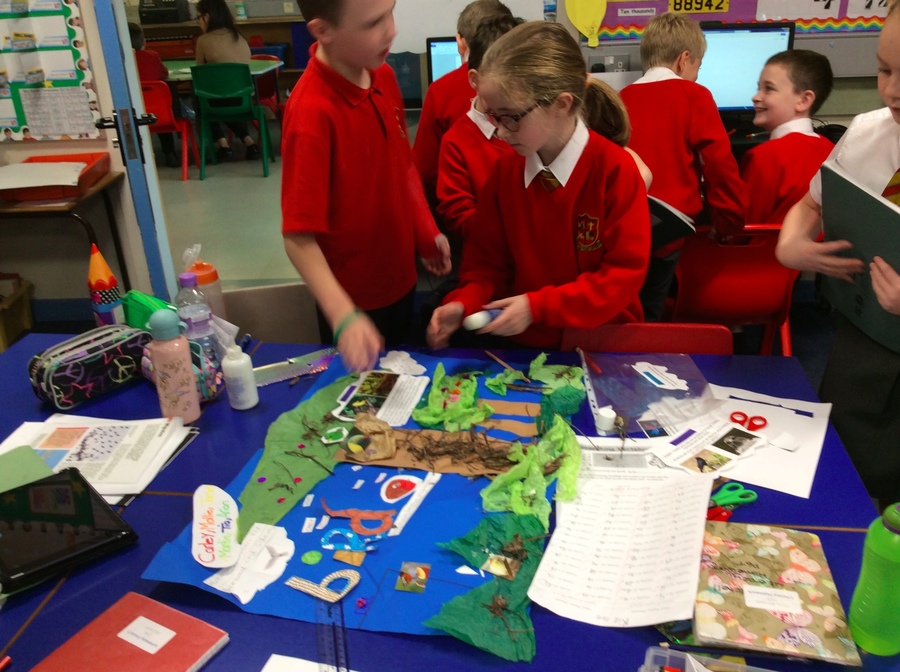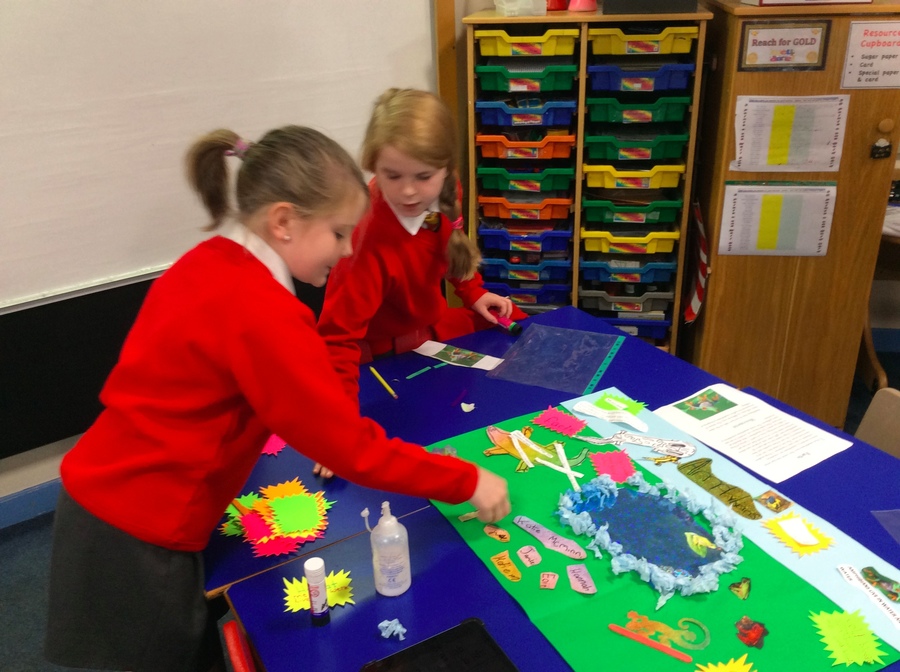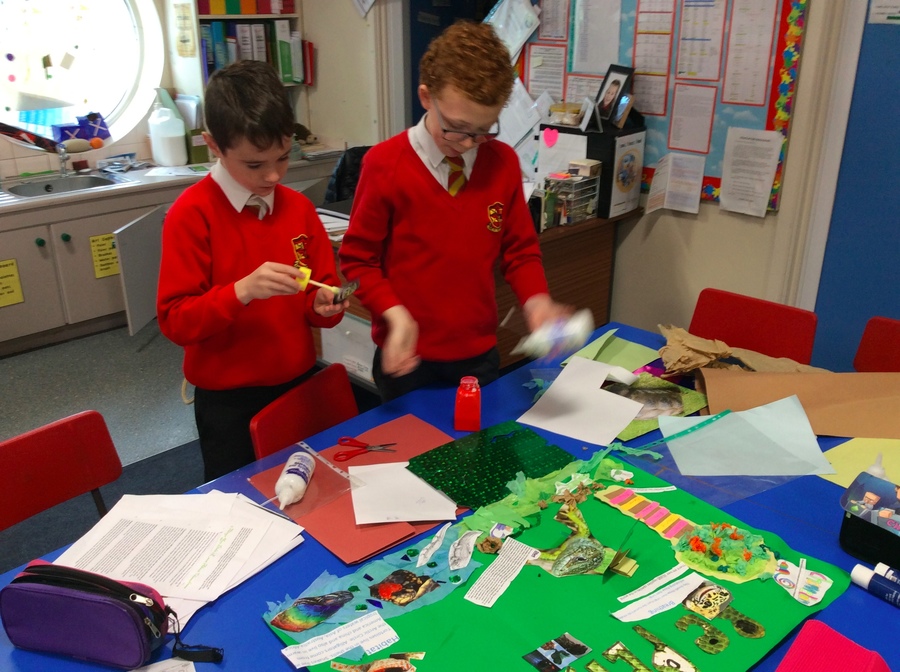 Visits to Banbridge Library
In term one we went to Banbridge Library to learn all about what our local library has to offer. We enjoyed creating fun titles for fiction books from an unidentified blurb. Learning about how the dewy decimal system works enabled us to locate non-fiction books more easily to help us with our research. On our last visit we had fun using the computers to find out about countries and the author Roald Dahl.