Welcome to the website of Bridge Integrated Primary School. We hope you enjoy this visit and that it will give you a brief insight of our busy and vibrant school.
Sustans Big Pedal
On Friday 22nd March P.5 pupils presented an assembly to tell us all about the upcoming Big Pedal initiative.
Sustrans Big Pedal is the UK's largest inter-school cycling, walking and scooting challenge inspiring pupils, staff and parents to choose human power for their journey to school.
For the first time, walking will be counted alongside cycling and scooting.
Sustrans Big Pedal will run for 10 days from 25 March to 5 April 2019
Schools will be entered into a daily prize draw for rewards including equipment and accessories if over 15% of our school community cycle, walk or scoot on that day of the challenge.
During the fortnight, Junior Road Safety Officers will collect data and take photographs
Celebrating Integrated Education Month: March 2019

This year the theme is all about the value of respecting different perspectives on the world, challenging ourselves to stop and look again - ideas at the heart of the ethos of Integrated Education.

Throughout the month NICIE and Integrated Schools invite young people, parents, staff, communities and policy-makers from across NI to join us to stop and look again, be curious, see the potential for growth and change in exploring different points of view.
Celebrating Our Love of Reading
We all enjoyed getting cosy and reading our favourite books on World Book Day 2019
Film Club Representatives on John Toal Show, Radio Ulster
On Saturday 2nd March Mr Scowcroft and two members of the Film Club, Ronan and Frankie were invited to the BBC Radio Ulster Studios in Belfast to take part in the John Toal Show. They talked about Frankie's double nomination, the making of the movie "The Time Trike" and the excitement of attending the awards in Leicester Square on Monday 4th March.


Link to radio show we start at about 11 minutes in


https://www.bbc.co.uk/sounds/play/m0002y14
Exciting News!!!
Frankie Into Film Reviewer of the Year
WOW! Our very own Frankie has just gone a won an amazing award at the recent Into Film Ceremony on Monday 1st March 2019. Frankie was announced a Film Reviewer of the year for his age category. We are all so very proud of him! This is an amazing achievement and very well deserved. Well done to Mr Scowcroft for all of your hard work instilling a love film in all the film club - keep up the great work!
Congratulations and well done Frankie!
Please click on the NEWS link above then select the Shared Education drop down link to see all the great things some classes have been up to with our partner school St. Ronan's.
Click here to see our most recent Excellence Award winners.
The Big Pedal - Get active and travel to school by walking, cycling or scooting
The Week Ahead
Monday 25th March 2019
No Drum lessons today
P.6 - last session of Hive Hackers Coding workshops with PWC
Afterschool Clubs
Sinead Lunny Speech and Drama
P.1 - P.3 2pm-3pm
P.4 - P.7 3pm-4pm
Tuesday 26th March 2019
FUTSAL tournament in Newry - leaving at 9.45am and due back at 2.45pm
Choir practice 2.15pm-3pm
1.30pm-3pm Linen Lab Art focus with P.7
Afterschool Clubs
Gaelic - 2pm-3pm
Wednesday 27th March 2019
Healthy Breaks are available for purchase 30p each.
Shared Education:
P.5DW are going to the Ulster Museum with St. Ronan's 9.10am-3pm
P.7R will be working in St. Ronan's and P.7Y will be working in St. Ronan's
P.6 Swimming (SWOP): Please remember to bring your kit, coat and money.
Afterschool Clubs
Film Club 3pm-4.05pm - showing City of Dreams
Thursday 29th March 2019
EVO Soccer Tournament 5 in Cheney Park 9.15am-12.15pm
P.7 guitar lessons
P.7 Swimming (SWOP): Please remember to bring your kit, coat and money.
Afterschool Clubs
Irish Dancing P.1-P.3 2pm-3pm
P.4-P.7 3pm-4pm
WWJD club - 3pm-4pm
Friday 22nd March 2019
Healthy Breaks are available for purchase 30p each.
P.5 & P.6 guitar lessons
Afterschool Clubs
EVO Soccer P.1-P.3 2pm-3pm
P.4-P.7 3pm-4pm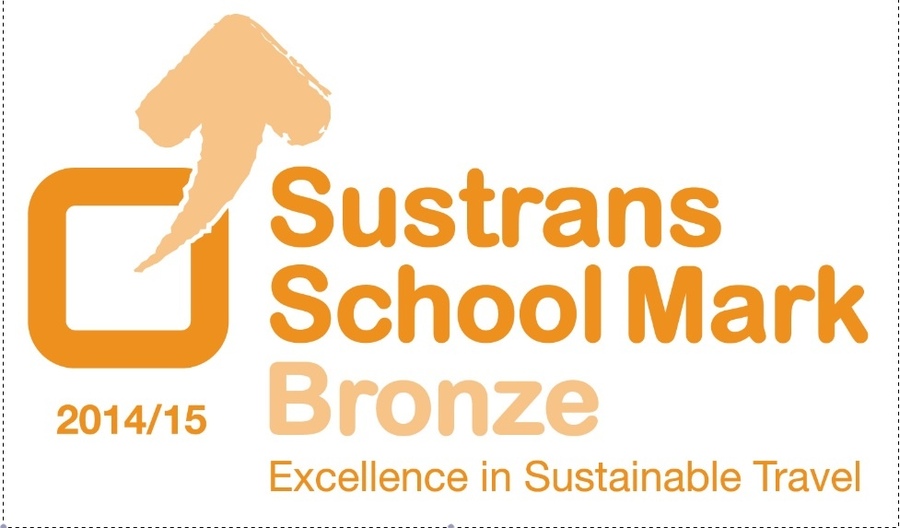 Bridge has now received the Sustrans Bronze Award for Active Travel - Well Done everyone! (November 2015)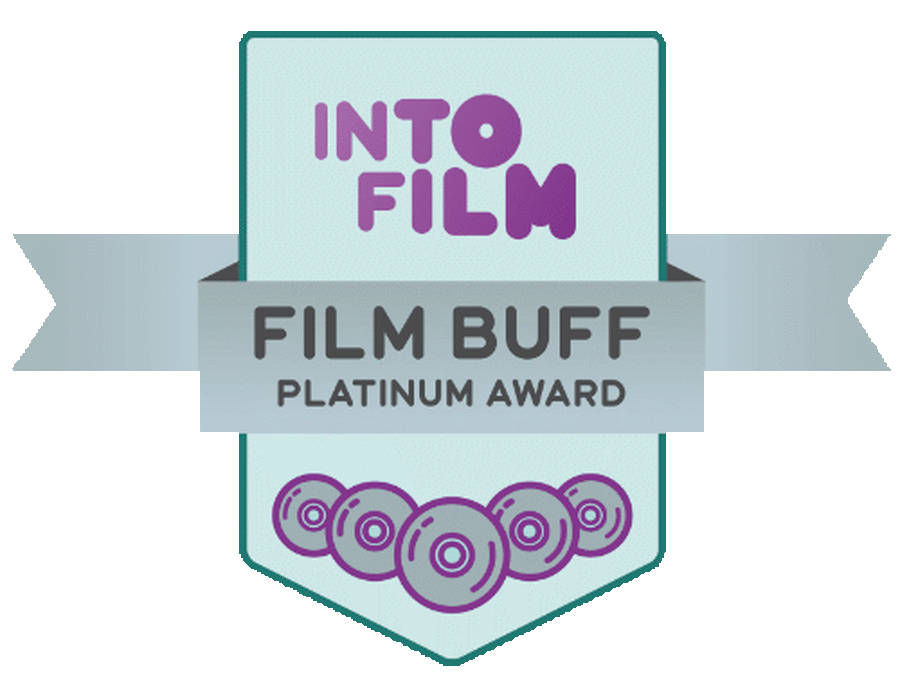 Bridge Film Club has won Film Buff Platinum Award for the second year in a row.