Welcome to the website of Bridge Integrated Primary School. We hope you enjoy this visit and that it will give you a brief insight of our busy and vibrant school.
Bridge Integrated Primary School opened its doors in September 1987 with only 75 pupils. Today the school has over 400 pupils who come from a wide range of backgrounds, creeds and abilities.
Bridge IPS is a child-centred school, where the individual needs of pupils are met in an environment that is caring, positive and motivating. We promote an ethos of respect and positive behaviour in order to allow everyone to achieve their fullest potential.
At Bridge IPS we value the support and co-operation of our parents. We hope that you enjoy browsing our website!
Celebrating 30 years in Bridge I.P.S.
during 2017-2018
80s Birthday Bash
What a fun birthday party we had celebrating our school turning 30 years old!
Click 80s RETRO to see more colourful photos.
Please click on the NEWS link above then select the Shared Education drop down link to see all the amazing things some classes have been to with our partner school St. Ronan's.
Town Sports 2018
Huge congratulations to all of the boys and girls who represented our school team in the Town sports on Tuesday 19th June. We are so proud of all of you and are delighted that we came joint first with St. Mary's.
This year's town sports event was organised by St. Mary's and involved five local schools; Abercorn, Ballydown, Bridge, Edenderry and. St. Mary's. What a fantastic morning of sporting talents and it was lovely to see and hear pupils and parents cheering on and encouraging each other.
A wonderful community event! Thank you to sponsors for the beautiful T-shirt that each athlete received and to St. Mary's for organising such a great event! As always these events don't just happen and we would like to extend a thank-you to to anyone who helped or supported in any way especially EVO soccer coaches.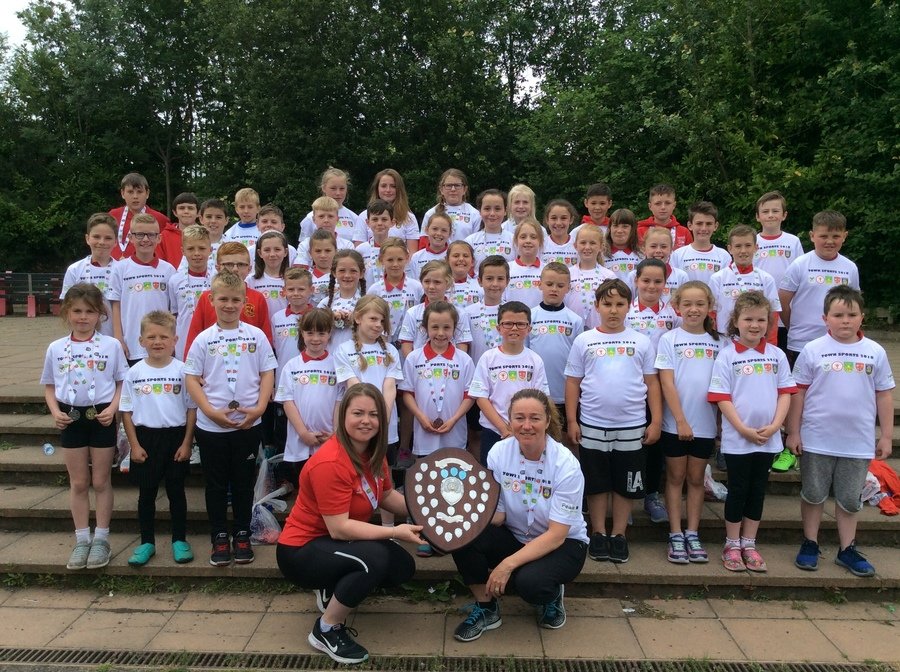 Mrs Davis Nominated as Global Educator of the Year
Congratulations to Mrs Davis who has been nominated for the Think Global Global Educator of the Year 2018. This nomination is based upon her work for the Global Learning Programme workshops, including creating school based resources linked to WAU topics, leading assemblies and workshops for staff and pupils. Earlier this term Global Learning NI came in to film her and the children in action!
Click here to see our most recent Excellence Award winners.
The Week Ahead
Monday 18th June
Newbridge Taster day for P.6 pupils
9.15-12.30
P.4 trip to Streamvale farm
P.7 Dress rehearsal for Joseph for the rest of school
P.6 guitars
Afterschool Clubs
Sinead Lunny Speech and Drama & Gaelic
2pm- 3pm and 3pm - 4pm
Tuesday 19th June
TOWN SPORTS at Cheney Park P.3-P.7 - those pupils who are involved will walk from school at 9.15 am for a 10am start. We hope that the events should be finished by 12.30pm. If there are any parents who could help walking the pupils to Cheney please phone the school to let us know.
P.7 Show Joseph at 7.30pm (tickets only)
Afterschool Clubs
Aaron Nelson Fitness club (last week)
2-3pm and 3pm-4pm
Wednesday 20th June
P.7 Dress rehearsal for Joseph for P.4, P.6 and our P.7 Shared Education partners in St. Ronan's
P.7 Show Joseph at 7.30pm (tickets only)
Afterschool Clubs
Film Club 3pm-4pm
Thursday 21st June
RETRO 80s Party to celebrate 30 years in Bridge - come dressed up in your 80s gear and enjoy a special picnic lunch for school dinner that day: goujons, sausage, chips and a lolly.
Michael MacBroom - film maker in school to work with a select group Film club members on creating a movie
Love for Life in to speak to P.7 pupils
P.4 & P.5 guitars
Afterschool Clubs
Irish dancing 2pm- 3pm and 3pm - 4pm
Friday 22nd June
P.1 and P.2 trip to Fort Evergreen in Warrenpoint
P.7Y fishing trip
P.6 trip to Craigavon Golf and Ski Centre - 9.am- 3.15pm
P.4S are going to Newry Omniplex for Shared Education/Film Club. This is sponsored screening of Paper Planes - leaving at 10am and due back about 1pm
No guitars
Drum lessons
Afterschool Clubs
EVO Soccer 2pm- 3pm and 3pm - 4pm
(last week)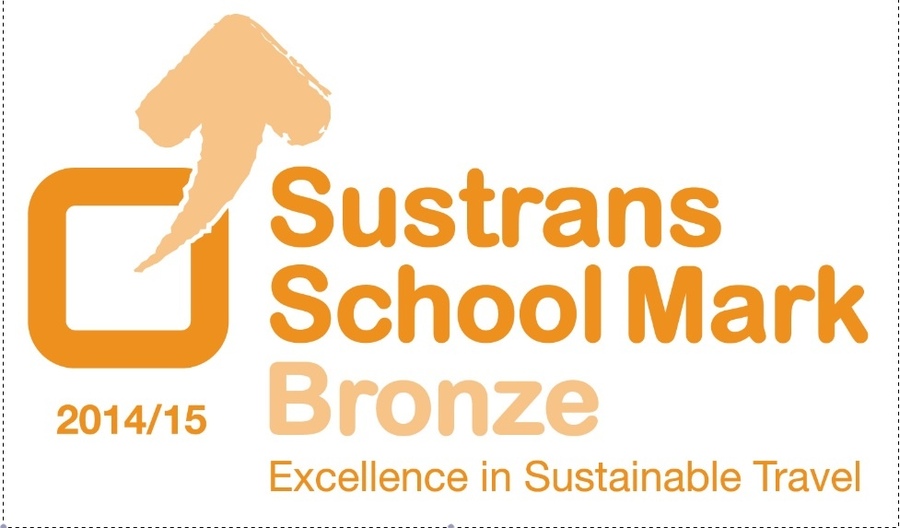 Bridge has now received the Sustrans Bronze Award for Active Travel - Well Done everyone! (November 2015)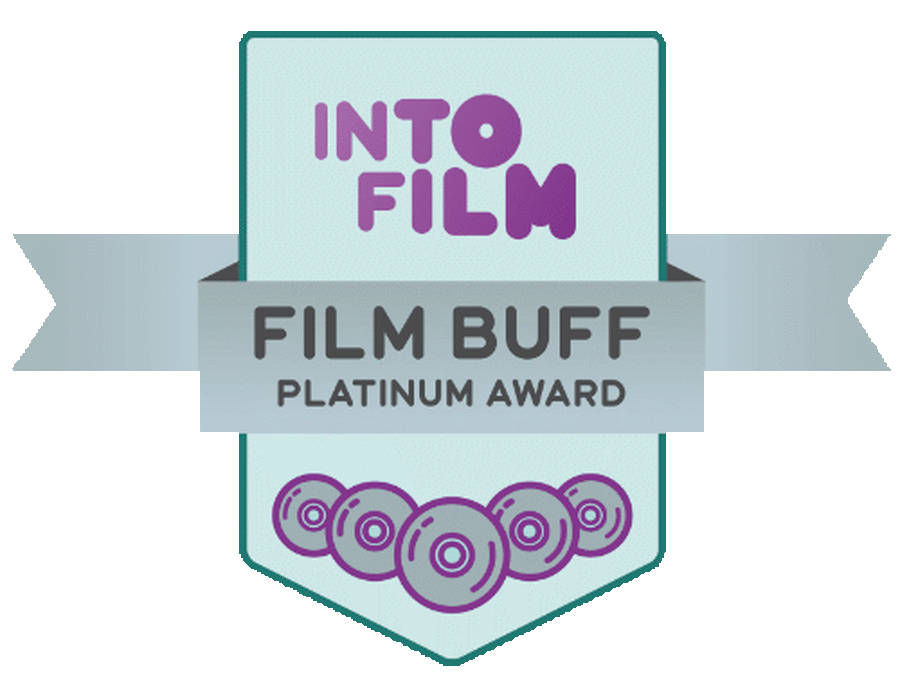 Bridge Film Club has won Film Buff Platinum Award for the second year in a row.