Anti-Bullying Ambassadors 2017-2018
On Friday the 20th October our new Anti-Bullying team was revealed. Caleb was chosen as the leader. Everyone who has been selected is super proud. There are some faces from our anti-bullying team last year who are keen to keep on their role and it is also lovely to welcome some new members.
Don't they look smart in their blue hoodies. These hoodies will help make them stand out in the playground so that everyone knows who they are and they can proudly carry out their role.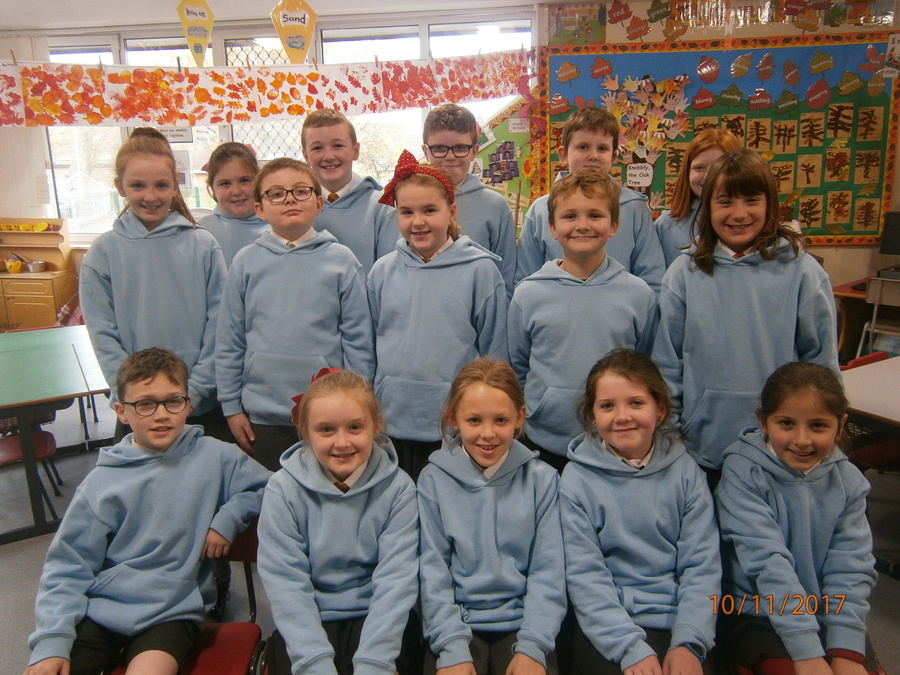 To mark to start of ant-bullying week 2017 The anti-bullying ambassadors presented a short presentation to every class. They got their words at short notice but worked as a team to show everyone that we are all unique, all different and all equal.
Well done boys and girls! You did a great job!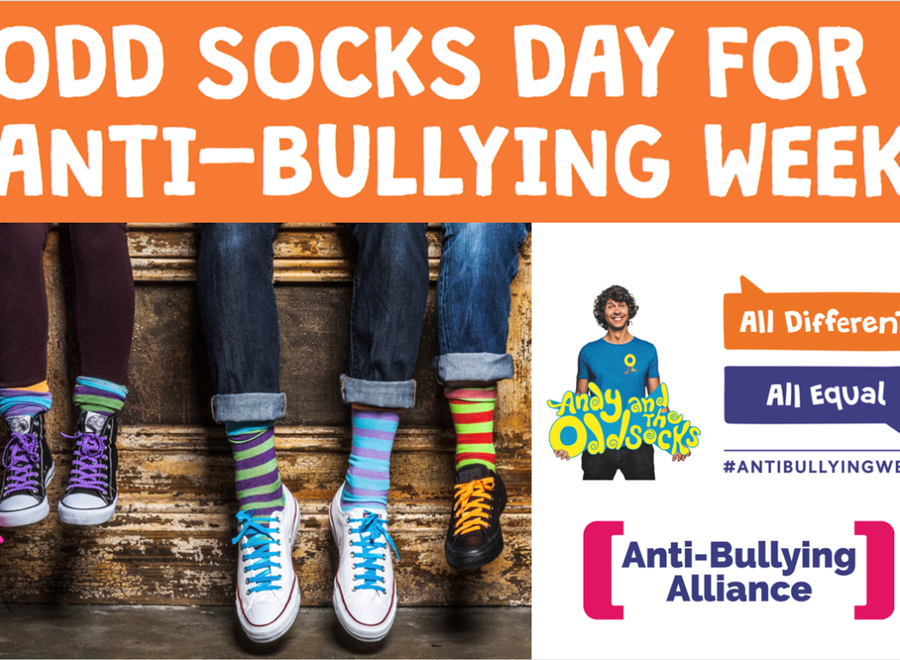 Click ODD SOCKS to see how we celebrated the final day of anti-bullying week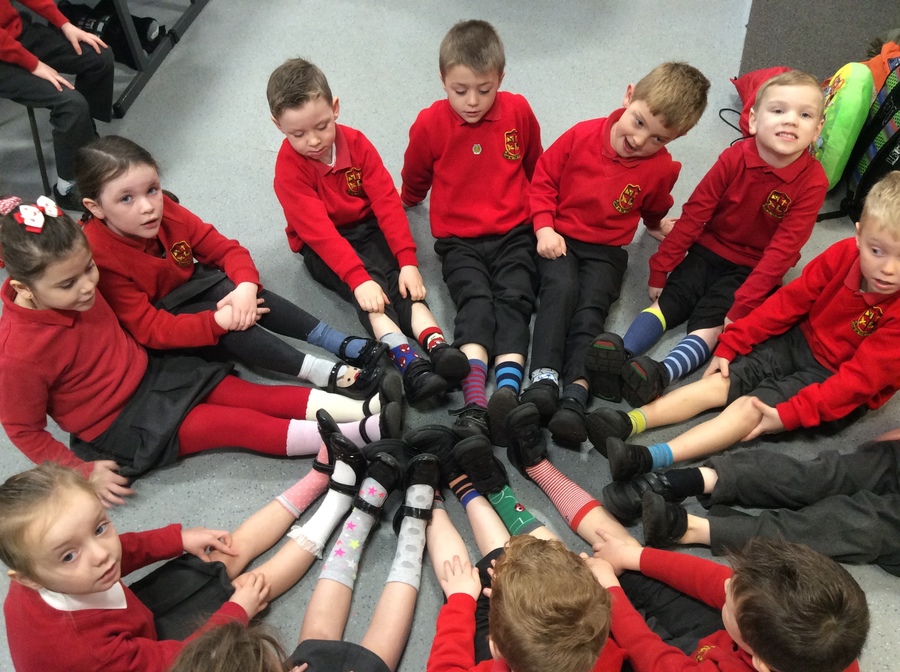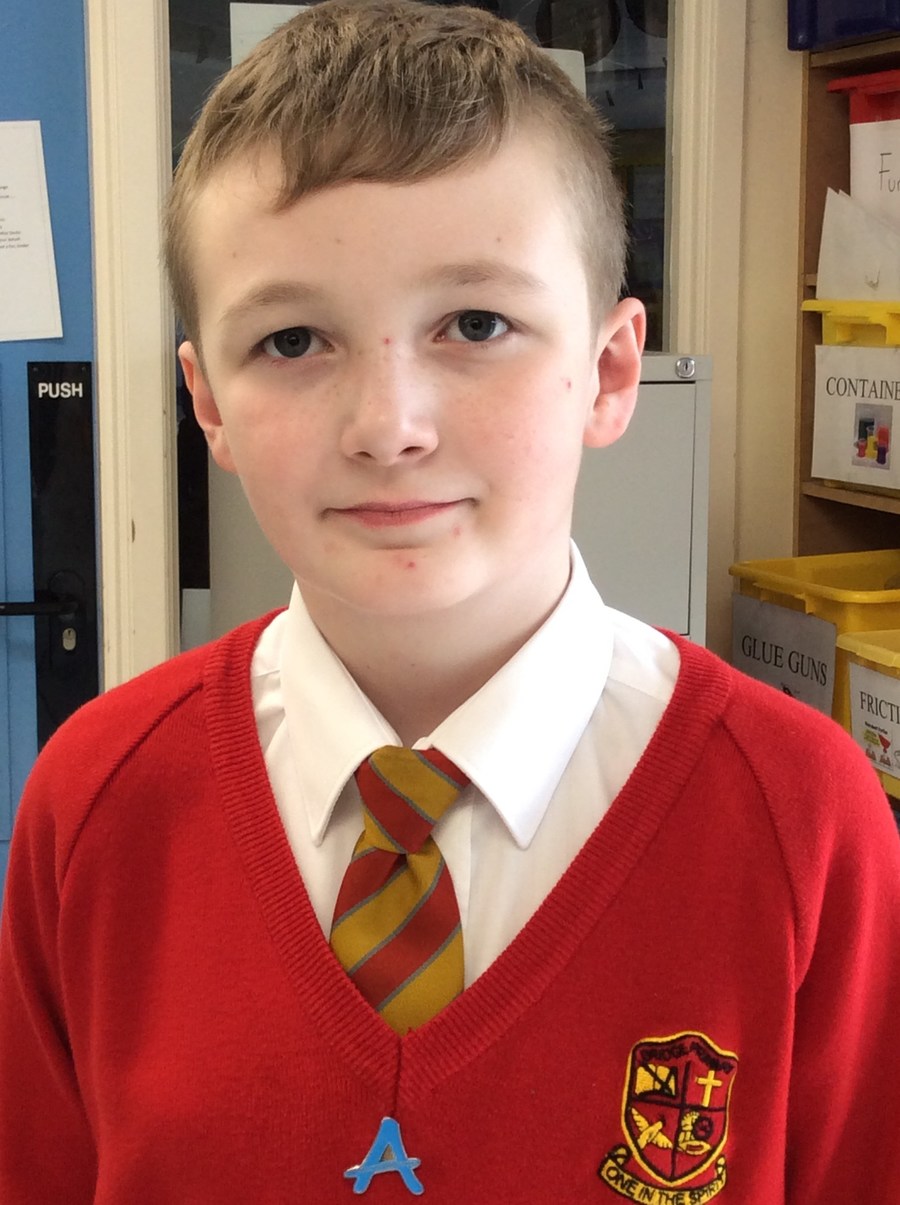 Hi my name is Caleb. I am in P7R. I joined the ABA because I want to make sure that everyone in our school is happy. I do not like seeing people left out or sad. I want to help make a difference.
This year I have been chosen as the leader of our group.