School Council
Meet Bridge I.P.S new school council members from P.4-P.7. There are exciting times ahead as these class reps will bring the ideas from their classes to see how we can make improvements to our school. We can't wait to find out about some of the exciting ideas that pupils have to share!
Meet of New School Council Members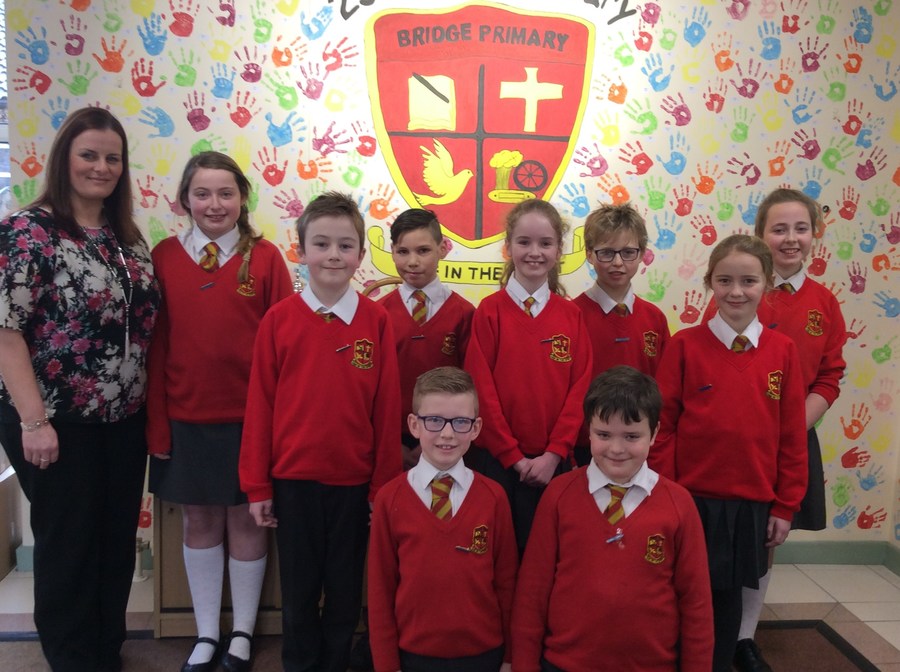 School Council Elections
On Friday 3rd February 2017, Bridge IPS held their first ever election to create a new School Council. During last half term, each class P4-7 have been preparing for our School Council Elections. First of all, Class Councils met and discussed how the election process works. We also held a special assembly on Friday 20th January. We were very lucky to have a special guest speaker. Ms Emma Hutchinson a member of our Board of Governors, past pupil and candidate for local elections. She shared her experiences of elections and the importance of a good 'manifesto'. Back in class the pupils then had to think about what qualities would make a good 'class rep'. For homework manifestos were worked on and in class presentations were given to fellow classmates and teachers.
Pupils eagerly awaited our Election Day on Friday 3rd February. A great buzz of anticipation and excitement was evident in all year groups P4-7. Election campaigns were launched, posters have been made and badges given out. We are so proud of everyone who took part.